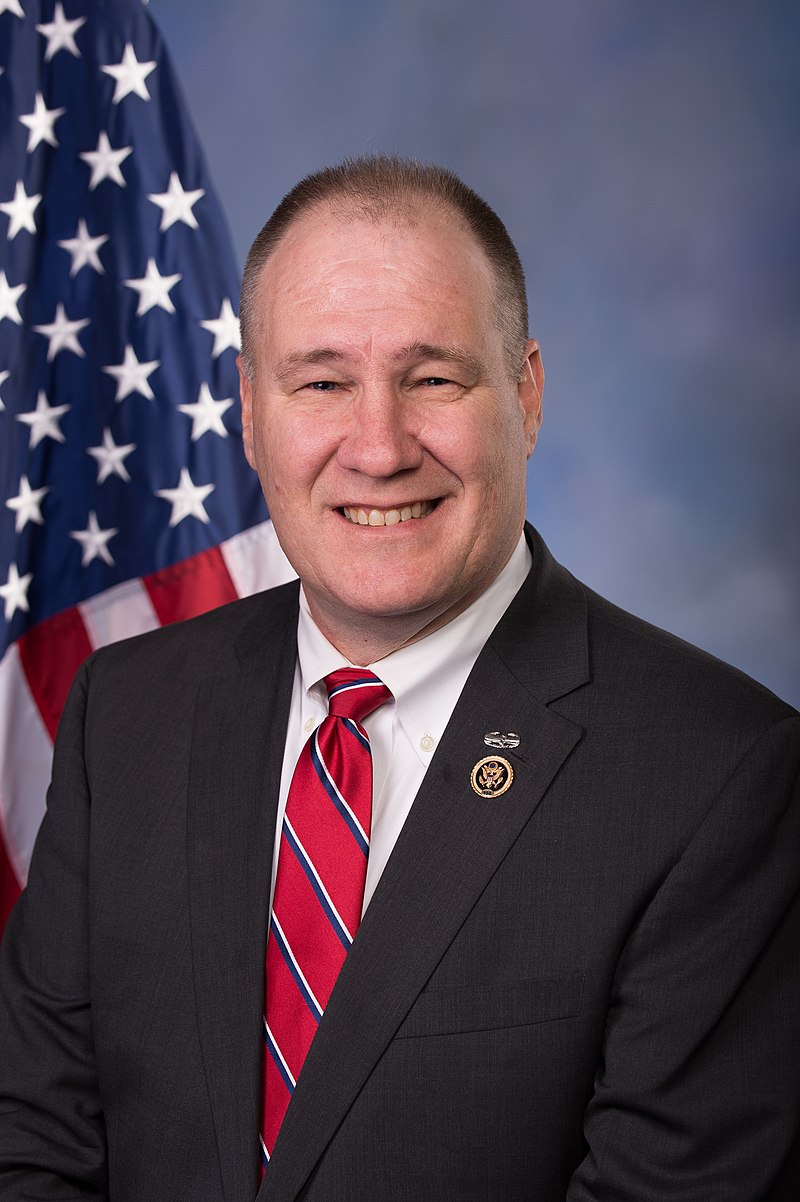 congress Trent Kelly Contact information
Here you will find contact information for congress Trent Kelly, including email address, phone number, and mailing address.
Contact Representative Trent Kelly
John Trent Kelly is an American politician from Mississippi. A member of the Republican Party, Kelly is a member of the U.S. House of Representatives from Mississippi's 1st congressional district, following his victory in a special election on June 2, 2015.
Trent Kelly for congress
On This Page
On Tuesday, June 2, 2015, Trent Kelly won a special election runoff to represent the First District of Mississippi in the 114th Congress.
Trent lives in Saltillo with his wife of 31 years, Sheila, and their three children John Forrest, Morgan, and Jackson. They are members of Saltillo First United Methodist Church.
Trent was born on March 1, 1966, in Union, Mississippi to parents John and Barbara Kelly. He graduated from Union High School and East Central Community College. He earned his bachelor's degree from the University of Mississippi and law degree from the University of Mississippi School of Law. In 2010, he received his master's degree in Strategic Studies from the United States Army War College in Carlisle, Pennsylvania.
Trent has spent 36 years in the Mississippi Army National Guard as a Combat Engineer and is currently serving as a Major General. In 1990, he mobilized for Desert Storm as an Engineer Second Lieutenant. In 2005, he deployed as a Major to Iraq with the 155th Brigade as the Operations Officer of the 150th Engineer Battalion. From 2009 to 2010, he deployed as a Lieutenant Colonel to Iraq as the Battalion Commander of Task Force Knight of the 155th Brigade Combat Team and commanded over 670 troops from Mississippi, Ohio, and Kentucky. He has received two Bronze Stars, the Combat Action Badge, the Bronze, Silver, and Gold de Fleury medals, and numerous other federal and state awards for his service.
Trent has worked at McRae's Department Store as a manager, maintained a private law practice in Saltillo, and served as Tupelo City Prosecutor and Forfeiture Attorney for North Mississippi Narcotics Unit. Prior to being elected to Congress, Trent served as a District Attorney for the 1st Circuit Judicial District (Lee, Pontotoc, Alcorn, Monroe, Itawamba, Prentiss, and Tishomingo) managing all felony cases.
In Congress, Trent serves on the House Armed Services Committee, serving as the Ranking Member of the Intelligence and Special Operations subcommittee. Trent also serves on the House Permanent Select Committee on Intelligence, and the House Agriculture Committee. This is his fourth term.
Energy
I support an all-of-the above energy strategy. Americans deserve access to reliable and affordable energy, and the federal government does not need to be in the business of picking winners and losers. Technological advances in extracting oil and natural gas from shale, specifically a technique known as fracking, has increased our GDP, reduced prices for consumers, expanded investment in the energy sector, created jobs, and is the leading contributing factor for improvements in the economy. This is the type of energy renaissance that needs to be embraced and emulated across the industry.
National Defense / Veterans
I believe the primary role of the federal government is to keep the United States safe from threats at home and abroad. After serving in the Mississippi National Guard for 36 years, I understand the sacrifice and commitment it takes to defend this great nation. I also understand that our responsibility to those who served does not end when a deployment is over or when a war ends.
Agriculture
Agriculture is a top industry in Mississippi, contributing $7.9 billion to the state economy and employing roughly 260,000 Mississippians. Through my role on the House Agriculture Committee, I will continue to put forth policies that encourage rural development and allow the agriculture industry to innovate and succeed.
Economy / Jobs
The economy and job creation consistently ranks as one of the most important issues I hear about from constituents. People have been frustrated, and rightly so, because the rules and regulations handed down from Washington increase costs for business owners and consumers, hinder job growth, and stifle investment. Republican-led policies have made significant progress rolling back regulations.
Government Reform
I am proud to serve as your Representative in Congress. I am committed to making real changes that will make our state and our nation a better place for our families and businesses. We may have our challenges, but I know the obstacles we face in Washington are worth fighting for. I hope you will continue to keep me informed on the issues important to you and your family.
Healthcare
Mississippians and all Americans need to be in charge of their healthcare decisions, not the federal government. A person should be able to choose their doctor and receive the best possible treatment options. The system is in need of reform to lower drug prices and insurance premiums. We must also do everything in our power to protect Social Security and Medicare for those who need it most.
Life
I believe all people are made in the image of God, and therefore every person has value. That means that I think people should have access to the healthcare services that they need. As your voice in Congress, I believe it is our duty as a nation to protect the lives of the unborn.
Second Amendment
No matter how hard the Obama Administration tries, the Second Amendment is not up for debate. I want to see an end to acts of hate and violence as much as everyone else, but I do not think you accomplish that goal by restricting the rights of legal gun owners. I will not support any legislation that infringes on the rights of legal gun owners and gives more power and authority to the federal government.
Social Security / Medicare
Protecting Social Security and Medicare for current beneficiaries and saving it for future generations is one of my most important responsibilities as a Member of Congress. It is no secret that demographic and economic factors will not allow us to continue the program unaltered. There are 10,000 baby boomers retiring every day, and when these programs were first enacted there were more than 40 workers for every 1 retiree. Today, that number is below 3 workers per retiree and headed towards 2 to 1.
Healthcare costs continue to rise much faster than inflation. In order to ensure the solvency of a program that senior citizens have come to rely on, changes must be made. Social Security cannot continue on the path it is currently on, and politicians who claim they want to preserve the program without offering reforms are not being honest. The days of doing nothing, burying our heads in the sand, and pretending the status quo is sustainable are over. We must ensure that Social Security will be here for the next generation, and I will continue to fight for the future of this vital program.
Share This Page