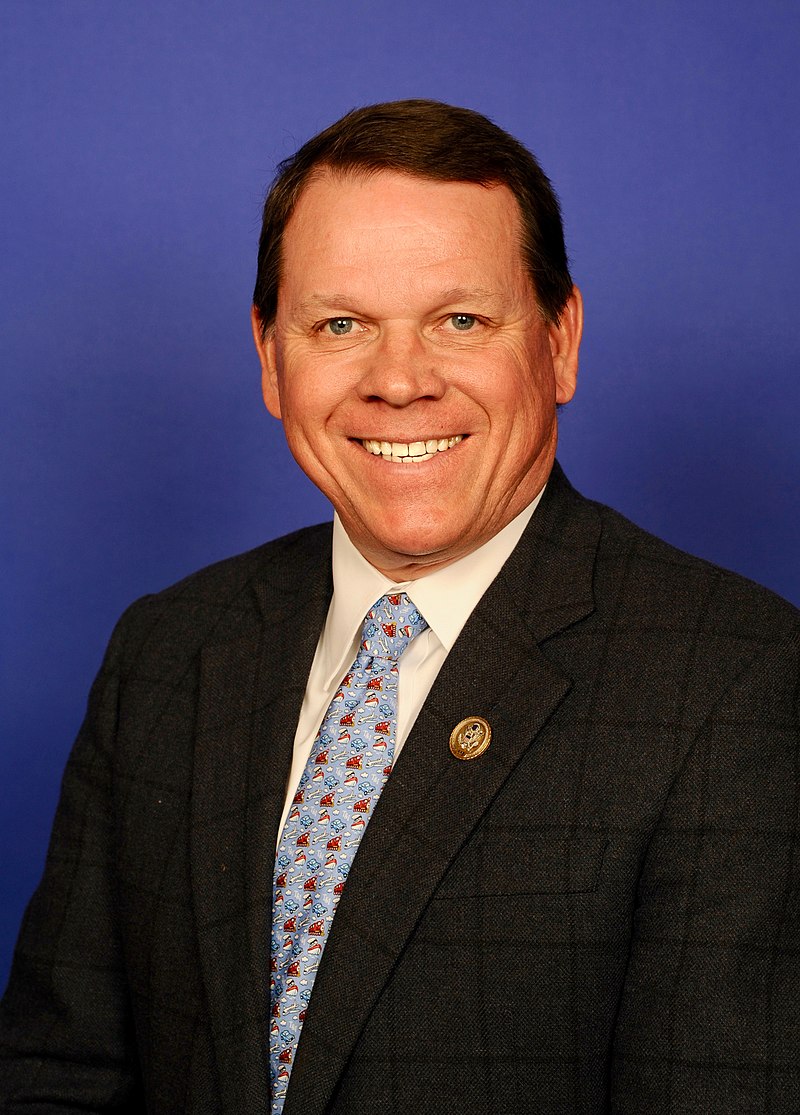 congress Sam Graves Contact information
Here you will find contact information for congress Sam Graves, including email address, phone number, and mailing address.
Contact Representative Sam Graves
Congressman Sam Graves is a lifelong resident of Missouri's Sixth Congressional District.
Sam Graves for congress
On This Page
Congressman Sam Graves is a lifelong resident of Missouri's Sixth Congressional District. As a small businessman and a sixth-generation family farmer, Sam has spent his life working to make Missouri a better place to live, work, and raise a family.
In Congress, Sam serves as the Ranking Member of the House Transportation and Infrastructure Committee. As Ranking Member, Sam leads the Republicans on the Committee as it has jurisdiction over all modes of transportation – our aviation system, highways and bridges, transit and rail transportation, pipelines, and maritime and waterborne transportation. Sam's role in transportation is critical as he works on behalf of Missouri's 34,000 highway miles and 10,400 bridges in need of maintenance and repair as well as the 6th Congressional District's two major rivers – the Missouri and the Mississippi.
Sam is also a member of the House Committee on Armed Services. Missouri has a $15 billion military footprint and plays a critical role in ensuring our troops have the resources they need. Sam remains determined to protect Missouri's various military installations and all of the brave men and women who serve in uniform.
Congressman Graves was born in Tarkio, Missouri on November 7, 1963. He graduated from Tarkio High School in 1982 and attended college at the University of Missouri-Columbia, where he received his degree in Agronomy from the School of Agriculture.
In 1992, Sam won his first race for State Representative. In 1994, he was elected State Senator for the 12th Senatorial District and was subsequently re-elected in 1998.
Sam's leadership has been recognized by organizations like the Missouri Chamber of Commerce, the Missouri Farm Bureau, the Missouri Hospital Association and the National Federation of Independent Businesses. As a father, grandfather, farmer, businessman, and former State legislator, Sam knows the values, hopes, and beliefs of the hard-working people of the Sixth District, and continues to work tirelessly for Missouri families in the United States House of Representatives.
Fiscal Discipline
Washington's problem is not that it taxes too little; it's that it spends too much. Congress, just like every family in America, must learn to budget properly and live within its means. I will continue to push for fiscal discipline and work to rein in Washington's out of control spending. I have always supported a balanced budget amendment and have authored conservative reforms to limit waste and abuse of food stamp and disability programs that would save our country billions of dollars a year.
Taxes
For too long, the U.S. tax code was overly burdensome. It takes the average small business 37 hours to do their taxes. That's time and money they should be able to spend growing the business.
That's why I was proud to vote for one of the most critical pieces of tax reform legislation in a generation which President Trump signed into law.
Our tax cuts package cut taxes for almost everyone, doubled the standard deduction, and increased the child tax credit, strengthening the middle class and helping build a stronger America. Now, most folks can fill out their taxes on a postcard-sized document.
We also cut taxes for the job creators allowing them to grow their business, hire more employees, and give raises and bonus. The effects of this are being seen across Missouri as the economy continues to boom.
While I believe our historic tax reform package will go a long way towards making a better tax code, I am still a co-sponsor and consistent supporter of the Fair-Tax, which would replace the current progressive income tax with a national sales tax. The benefit of the Fair-Tax is that it taxes most individuals at a lower rate than the income tax. It also only taxes the goods and services you purchase, encourages saving, and produces similar revenue to the current code, just in a much simpler manner. Most importantly, it would mean the end of the corrupt IRS that has been used as a political tool to intimidate businesses and individuals.
Jobs
The federal government does not exist to create jobs. In fact, every new job it does "create" is paid for by American taxpayers. What Washington should be doing is cutting taxes and limiting harmful regulations. If that happens, businesses – especially small businesses – will once again begin to expand, hire and thrive.
During my time as Chairman of the House Small Business Committee, I made job creation my top priority. America's small businesses create 70% of all new jobs. Removing the fear of new taxes and regulations is the key to growing our economy. Government can't create jobs, but it can create an environment where all of us have the opportunity to prosper and succeed.
National Defense
I have always been a vocal proponent for a strong national defense. Under our Constitution, the federal government's top responsibility is to protect this nation from our enemies. While we certainly need to cut spending at the national level, it is wrong to make the Department of Defense bear the brunt of these cuts as we continue to fight a global War on Terrorism.
As a member of the House Armed Services Committee, I will continue to push for a robust national defense. We currently have the most well-trained soldiers, sailors and Marines; the most technologically advanced weapons systems; and the best all-around military in the world. However, maintaining our forces requires constant development and vigilance. I will make sure our fighting men and women have everything they need to carry out their missions.
Agriculture
I'm proud to be a family farmer. Our family continues to operate our corn and soy farm in North Missouri, so I know first-hand how difficult it can be to make your living from the land. Yet, America's farmers and agricultural sector are far and away the best in the world. Our bountiful harvests feed our countrymen and hundreds of millions around the world. Without our farmers, Americans from coast-to-coast would not enjoy the high standard of living we've come to expect in America.
I have supported numerous pieces of legislation designed to help farmers compete in global markets, maintain their exceptional levels of productivity, and recover from the natural disasters that Mother Nature throws at us from time to time. I will continue to fight for North Missouri's farmers in Congress.
I have also led the charge against the EPA's Washington-knows-best mentality, introducing legislation to block the agency's misguided regulation and pushing back against the Waters of the U.S. rule that this farmers the hardest. It is obvious that no one at the EPA knows what it means to be a farmer in Middle America. It's my job to set them straight.
Energy
I believe we must continue to develop and consider all forms of energy in order to continue reducing our reliance on foreign oil. America is home to a diverse energy sector. We see that first hand in North Missouri.
For our economy to truly recover, we will need to continue to tap into both American resources and innovation in the energy field. We must increase our production of all other types of renewable energy and maintain high levels of domestic energy production. North Missouri's farmers are leading the way. I will work to make sure they continue to do so.
Health Care
The government's takeover of our health care system must not be allowed to stand. Not a week goes by without hearing more stories about how the 2,000 page law will cost more than we were told, cover fewer people than we were promised, and significantly increase taxes and fees on average Americans and small businesses. We must repeal this bad piece of legislation and replace it with reforms that will expand coverage while lowering costs.
For example, we should let small businesses group together to buy coverage at rates similar to what large corporations pay. Those policies should operate across state lines so insurance companies are forced to lower rates to compete for business. And policies should be portable, following an individual from job-to-job so insurance companies have a stake in making sure their clients stay healthy.
Part of my healthcare responsibility is also ensuring that tax dollars are not used to fund abortions. I have supported various bills and policies to defund Planned Parenthood, and will also do whatever possible to defend life.
Values
I believe that we should protect the lives of the unborn under all but the direst of circumstances. As your Congressman, I will continue the fight to keep life sacred.
Gun Rights
The founding fathers were very clear in their intent when they wrote the Second Amendment to the Constitution. They believed that each law-abiding American citizen had the right to own and maintain firearms in order to defend themselves and their families from those who would do them harm.
As a gun owner, I will continue to do everything I can to protect the 2nd Amendment.
Share This Page