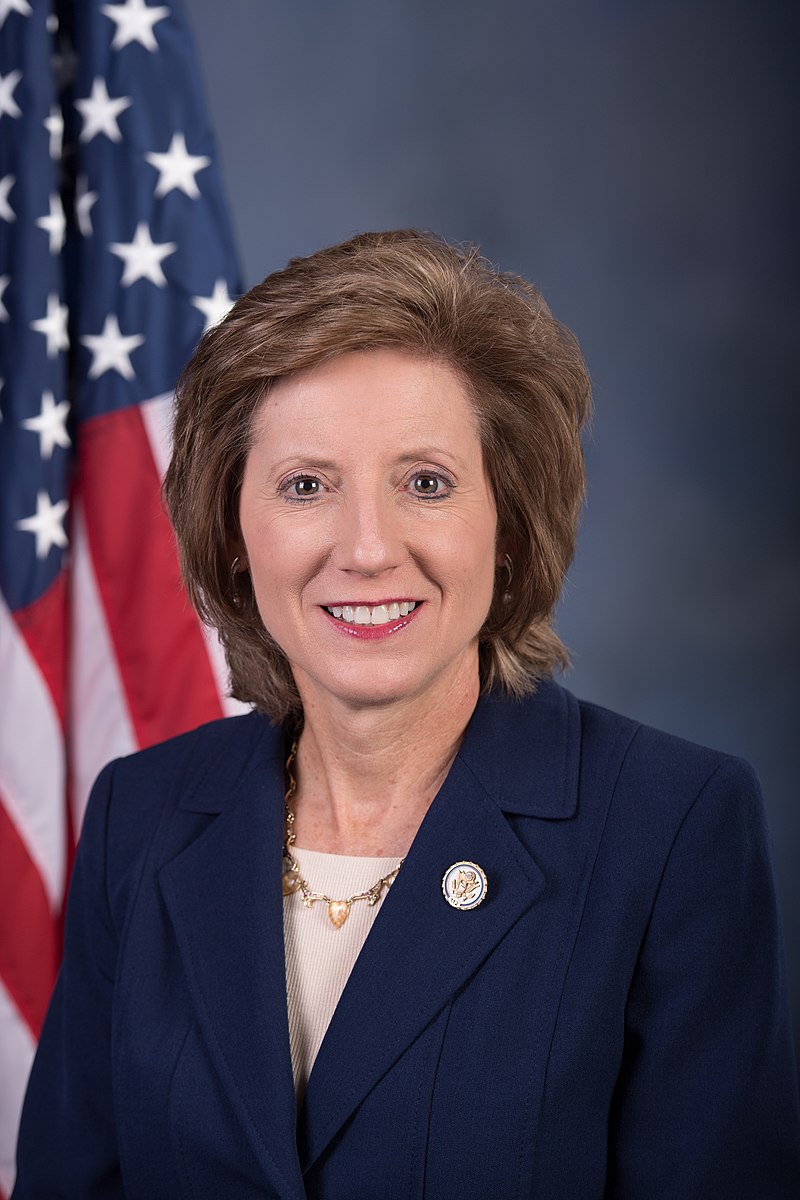 congress Vicky Hartzler Contact information
Here you will find contact information for congress Vicky Hartzler, including email address, phone number, and mailing address.
Contact Representative Vicky Hartzler
Vicky Hartzler's journey starts near Archie, Missouri, where hard work, faith, and conservative Missouri values weren't just taglines but guides to live by, especially in uncertain times.
Vicky Hartzler for congress
On This Page
Vicky Hartzler's journey starts near Archie, Missouri, where hard work, faith, and conservative Missouri values weren't just taglines but guides to live by, especially in uncertain times. These core values not only defined Archie's families and countless other Missouri working families, but still define Vicky today. ‍ In Archie, pursuing the American Dream meant working hard, trusting in God, and helping your neighbors in need. That is why growing up Vicky worked alongside her parents and sister to raise crops and care for livestock. She took on hard jobs cleaning hog barns, driving tractors, manning produce stands, and serving as a church camp counselor. She learned what it meant to be a fighter by delivering results doing tough work, and serving causes greater than herself. ‍ Farm values influenced other areas of Vicky's life as well: as valedictorian of her high school class, as top graduate and summa cum laude in the College of Education at University of Missouri, then by earning a Master in Education at what is now the University of Central Missouri. She showed what grit and determination can do – produce results. ‍ Vicky chose a career inspiring future generations by teaching family and consumer sciences to students in Lebanon and Belton school districts for eleven years. A former high school athlete herself, Vicky also coached track during her years teaching in Missouri public schools. Today Vicky still lives in Cass County, just south of Kansas City, on a family farm with her husband Lowell and daughter Tiffany. ‍ In 1994, Vicky was asked to run for State Representative to represent her community in Jefferson City. She was elected to three terms in the Missouri House of Representatives, serving her community as a true citizen-legislator, before voluntarily returning to private life to devote more time to family as a working mom on the family farm and their small business. ‍ It was soon evident Vicky had built a reputation on getting real results. Others asked her to consider serving Missouri in other ways, and Governor Matt Blunt appointed Vicky as Chair of the Missouri Women's Council. Vicky led and transformed the Council with new and effective initiatives to help Missouri women achieve their economic goals.
In 2010, Vicky was asked to consider a new mission; to run for U.S. Congress in the 4th Congressional District. It would not be easy, but her community needed a fighter, and Vicky knew what it would take: hard work, faith, and partnering with the good people in the 4th Congressional District to bring needed change to Washington. Vicky prevailed in a tough nine-way primary to face a powerful Washington-entrenched 17-term Democrat incumbent who had been winning reelection with over 62% of the vote. Vicky was outspent nearly three-to-one in the campaign, but prevailed on election night with a resounding victory. The outcome was one of biggest upsets in state history and the 2010 election cycle. ‍ Vicky took commonsense solutions, Missouri values, and her penchant for hard work to Washington to start fixing a broken system. With two of America's most important military bases in her district, Vicky is honored to serve on the House Armed Services Committee and is the Ranking Member on the Tactical Air and Land Forces Subcommittee. In this role she is responsible for ensuring the Army, Air Force, Navy, Marines, National Guard, and Reserves have the tactical assets and equipment they need to protect themselves and our country. Vicky knows peace is best kept through strength. She has been a tireless fighter for America First policies that prioritize keeping our promises to our veteran heroes. When a Missouri soldier was killed in Afghanistan and Vicky learned a bureaucratic error denied insurance benefits to his Gold Star mom, she fought to correct it, and delivered, ensuring every Gold Star family receives the benefits they deserve. ‍ Vicky is one of only two Missouri members of Congress to have consistently supported the America First policies of President Trump over 95% of the time. Her strong support for President Trump's border security efforts coupled with her work to secure his vision of a more robust and stronger military moved these issues in the Congress. A supporter of President Trump's historic tax cuts, Vicky also worked with the Administration on policies that played a pivotal role in America's economic resurgence.
She passed a law to protect our borders by allowing Border Patrol agents to target drones used to smuggle drugs into American communities and backed President Trump's reforms to secure our southern border. ‍ As a constitutional conservative, Vicky has consistently defended our 2nd Amendment rights, and has protected innocent life. She also chairs the House Values Action Team, which fights for commonsense solutions to protect religious liberty, life, and families. ‍ As a strong fiscal conservative, Vicky cosponsored the Balanced Budget Amendment and the Line-Item Veto because she believes the federal government should have to live within its means like Missouri families. She has led the fight to protect American jobs by working to expand markets for American products, including Missouri agricultural products, and has worked to expand broadband in rural and underserved communities because she knows our children must have the tools in the classroom to succeed and prepare for the jobs of tomorrow. ‍ Vicky was an early and important leader in identifying China as a threat to American workers, American safety, and our way of life. As a member of the Congressional Executive Commission on China, she confronted China's human rights abuses, persecution of Christians, and long before the pandemic, pushed to bring production of life-sustaining medicines back to America. She passed the law stopping the sale of Chinese video surveillance equipment to the U.S. government, voted to stop federal government loans to China, and introduced legislation to stop China's misuse of student visas. The Chinese Communist Party view Vicky as such a threat to their regime they have sanctioned her. Vicky is proud to lead this fight and will never apologize for defending our American values in the face of growing threats. ‍ She is the only candidate in the race to have taken on the Washington swamp, and prevailed. After a devastating flood in her district and the gross mismanagement of the disaster response by the Federal Emergency Management Agency (FEMA), the House passed Vicky's bill requiring an over haul of how FEMA delivers assistance to make the government work for the people in a more timely, efficient manner.
Soon after arriving in D.C., Vicky learned the Federal Energy Regulatory Commission (FERC) had ordered the destruction of 1,200 homes at the Lake of the Ozarks. Vicky sprang into action and led the fight to stop them, by introducing legislation to fight big government activism, coordinating with homeowners and local leaders, and meeting with FERC officials to push back on this onerous mandate. Vicky's efforts prevailed and FERC backed down, saving the homes of over a thousand Missouri families.
Vicky Hartzler knows liberals in control of Washington, D.C. have thrown America into crisis, using socialist ideas to attack our freedoms, endanger our security, bankrupt our nation, kill our jobs, tax our small businesses, harm our children's future, drive up our energy costs, and divide our nation. Vicky has taken on the tough fights her entire career, and is ready for the next fight to defend our values and the American Dream.
Vicky is running for the U.S. Senate in 2022 to protect our freedoms and preserve America's greatness with a vision that puts our country first. Restoring America requires conservative solutions and results that Vicky has delivered. Getting our country back on track will take hard work, faith, and the commonsense Archie, Missouri, values worth fighting for. She is ready to lead the mission and invites you to be a part of it. Together we will save America. Join Vicky in this fight by joining her campaign today!
Accomplishments
When the federal government ordered the destruction of 1,200 homes at the Lake of the Ozarks, I led efforts in Congress to stop them. And after a relentless fight, the feds backed down and the homes of over a thousand Missouri families were saved. After record rainfall and flooding in my district, and the disastrous failure of the FEMA to provide timely assistance to Missourians, my bill was signed into law by President Trump, to reform the way that agency responds to disasters. As a result, people, all across America, receive more effective help in their time of need.
When a retired police officer attended his granddaughter's school music program in a rural part of Missouri, he realized it would take 45 minutes for the closest law enforcement to respond in the case of emergency. He offered to volunteer to stand guard at future events but was told a federal law forbid this commonsense solution. So, I introduced and the House passed the Police Officers Protecting Children Act so that when approved by local schools authorities, a trained law enforcement officer would be able to serve as an armed guard to protect our kids.
After starting a "Missouri Drug Free Initiative" in my district to address the drug crisis that is devastating our families and traveling to the southern border where I learned drug cartels were using drones to smuggle drugs into our country and our border agents didn't have the authority to take them down due to outdated laws, I introduced and passed legislation giving them that authority to stop the flow of drugs into our community.
When two of America's most trusted weapons to defend our freedoms were threatened with cuts, I led the fight supporting the military's investment in F-15 and F-18 fighter jets. Now our warfighters have the most modern equipment, and since they are built in St. Louis, we created thousands of high skill, high paying jobs in Missouri.
After visiting with people in our area, I took action to address the need for more rural broadband which is impacting students' education, denying seniors access to tele-health, and stifling job creation in rural communities. I passed legislation expanding access to rural broadband and ensuring internet speeds will be adequate not just for now, but also into the future.
When COVID shut down meatpacking plants, farmers were faced with euthanizing their herds. I worked with federal agencies and the packing plants to safely reopen to save worker's jobs, save farmer's livelihoods, and save consumers money at the grocery store.
When Trinity Lutheran Church in Columbia was discriminated against, I led an Amicus Brief to the Supreme Court on their behalf. The Court upheld the Constitution, and provided a huge victory for religious freedom that is impacting other cases in a positive way.
After a Missouri soldier was killed in Afghanistan and his mom did not receive the full death benefit, I introduced and passed legislation to fix this. Now every Gold Star family automatically receives the benefits they deserve.
Believing that all life is valuable, and knowing that life begins at conception, I am leading efforts in Congress to defund Planned Parenthood - America's number one killer of unborn children. They don't deserve a dime of our tax dollars.
As a member senior member of the Armed Services Committee and long before the pandemic, I co-led legislation to bring medicine production back to America and passed legislation stopping the sale of Chinese video surveillance equipment to the U.S. government.
And, I'm the only candidate in this race who's been sanctioned by the Chinese Communist Party. Why? Because I'm exposing their deplorable human rights abuses among the Uyghur Muslims and persecution of Christians.
Share This Page