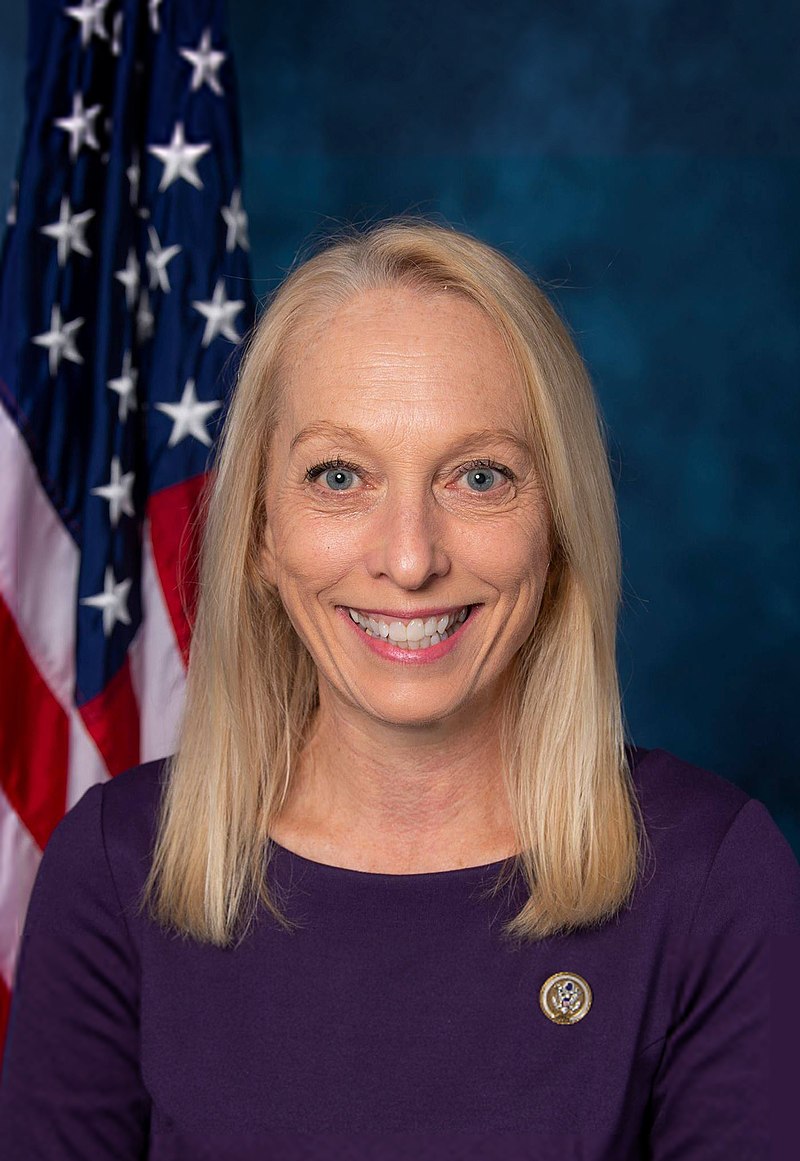 congress Mary Gay Scanlon Contact information
Here you will find contact information for congress Mary Gay Scanlon, including email address, phone number, and mailing address.
Contact Representative Mary Gay Scanlon
Mary Gay Scanlon is an American attorney and politician. She is a member of the United States House of Representatives, representing Pennsylvania's 5th congressional district, since being sworn into office on January 3, 2019.
Mary Gay Scanlon for congress
Congresswoman Mary Gay Scanlon is a life-long advocate for children and families. In November 2018, she was sworn into Congress following a special election victory - the first woman of the new wave of representation to be sworn in.
In her second full term in Congress, Mary Gay has continued her relentless advocacy on behalf of children and families in Pennsylvania's 5th District and across the country. She was appointed, by her peers, to serve as Vice Chair of the prestigious House Judiciary Committee, and also serves on the House Rules Committee and the Select Committee on the Modernization of Congress. She is a member of dozens of important caucuses, including the Bipartisan Working Group on Addiction, the Gun Violence Prevention Task Force, and the Equality Caucus.
Mary Gay has cosponsored over 400 bills to improve the lives of families in our region and across the country. When roughly 4,000 jobs at the Boeing Plant in Ridley were on the chopping block, Mary Gay led the charge to successfully restore funding for this critical program in the National Defense Authorization Act. She also helped secure a $650 million contract to produce new ships at the Philadelphia Shipyard. Congresswoman Scanlon has introduced legislation to reduce the burden of student loan debt and the costs of prescription drugs. She led House floor debate on critical legislative victories, including the Equality Act and the Reauthorization of the Violence Against Women's Act. Mary Gay also helped push forward two critical pieces of commonsense gun violence prevention bills, which earned bipartisan support in the House. Congresswoman Scanlon has been tirelessly fighting for the people, working to restore faith in our democracy, and has been a leader in the House effort to hold the Trump Administration accountable.
Congresswoman Scanlon's advocacy journey began while she was a law student at the University of Pennsylvania, when she began volunteering at People's Emergency Center, a homeless shelter for families founded by former Congressman Bob Edgar. Upon graduating, she began representing abused and neglected children with the Support Center for Child Advocate and has since served as a board member for numerous legal services agencies.
Mary Gay continued to work on behalf of children and families as co-chair of both the Philadelphia Bar Association's Commission on Children at Risk and the Legal Rights of Children Committee. She later was appointed by the Bar to serve as a founding board member and officer of Philadelphia Legal Assistance, the federally funded legal services agency for Philadelphia County.
As a senior staff attorney at the Education Law Center of Pennsylvania, Mary Gay led class action lawsuits to enforce the rights of students with disabilities, in addition to representing individual students and their parents from across the state, drafting legislative and regulatory proposals, and producing training materials and educational programs for parents, educators, social service providers, government agencies and other advocates. She was also served on two statewide interagency councils charged with implementing federal special education laws and testified before the Pennsylvania legislature about the ill-effects of zero-tolerance policies.
From 2007 to 2015, Mary Gay was an elected member of the Wallingford-Swarthmore School Board, during which she served as Vice President and President and led a tax commission to address school funding. Her experience provided her with a deep understanding of the fundamentals of local government and grassroots politics. On the school board, Mary Gay was able to respond to community concerns, promote transparency and work with diverse interest groups.
Mary Gay served as national Pro Bono Counsel at Ballard Spahr LLP for 15 years, supervising over 600 lawyers in 15 offices as they provided more than 50,000 hours of pro bono legal services annually to low-income clients and nonprofit organizations. Her program received the American Bar Association's annual pro bono award in 2018 for its work to address many critical public interest issues, including voting rights, child advocacy, immigration, housing, public benefits, criminal justice reform, free press, and other constitutional rights.
When President Trump ordered a travel ban that stranded thousands of legal immigrants, attorneys at her pro bono program sprang into action. They arrived at airports across the country to write habeas petitions from waiting rooms. While the Trump administration's unconstitutional restrictions created a fresh urgency for strong representation, her immigration practice had a long-standing history of representing refugees and seekers of political asylum. Many of these clients included victims of domestic violence and human trafficking, as well as those fleeing violence and persecution.
In 2017, Mary Gay became Co-Chair of the Voting Rights Task Force of the Association of Pro Bono Counsel which was formed to combat voter suppression and gerrymandering.
Under Mary Gay's leadership, her former law firm embraced the Wills for Heroes program, which provides free estate planning for veterans and first responders. She organized and volunteered for dozens of Wills for Heroes clinics annually, providing peace of mind to first responders, veterans, and their families.
Mary Gay has a longstanding interest in promoting civics education to protect our democracy. She volunteered for and led civics programs in her children's schools and, in 2006, created a career development and mentoring program at Constitution High School, a magnet school in Philadelphia with a focus on civics education. Students from Constitution High attended her swearing in ceremony.
Mary Gay is a graduate of Colgate University and the University of Pennsylvania Law School. She served as a Judicial Clerk for the Superior Court of Pennsylvania.
Mary Gay and her husband, Mark Stewart, have three children: Casey, Daniel, and Matthew. All three children graduated from the local public school system. Mary Gay and Mark reside in Swarthmore with their two rescue dogs named Abby and Emma and cockatiel named TJ.
Share This Page