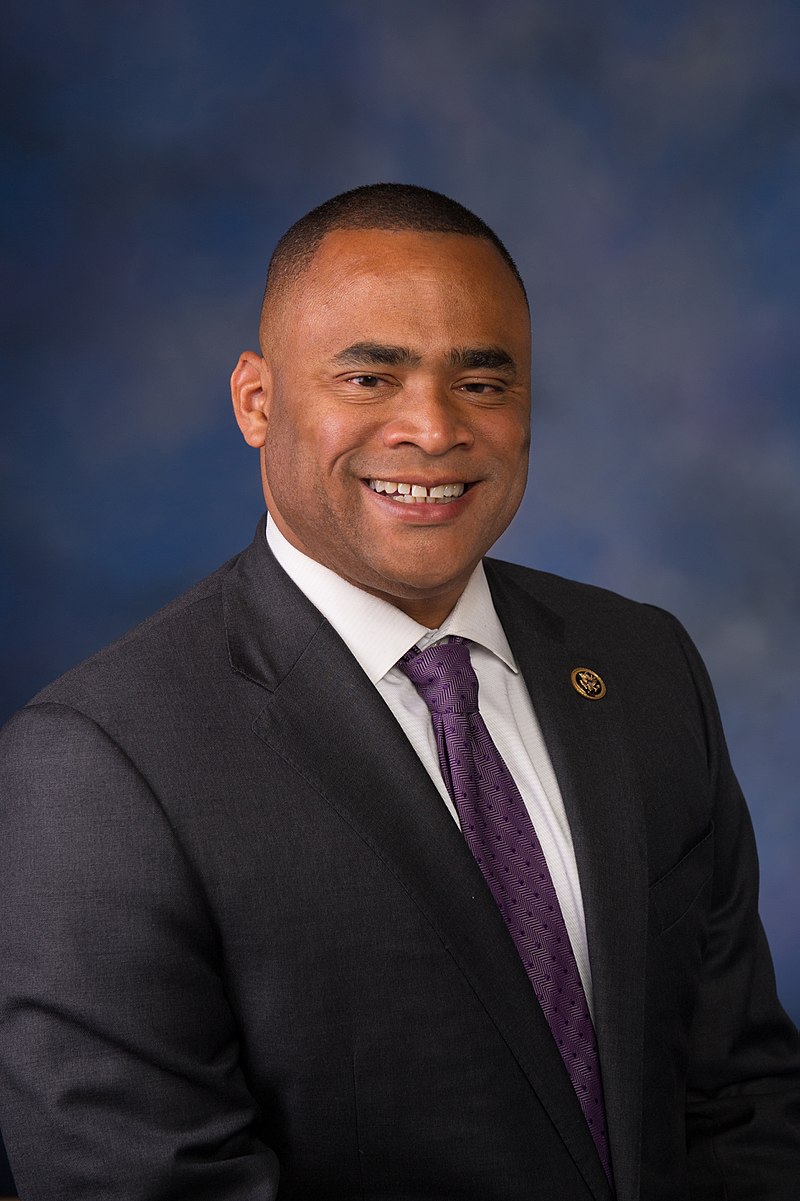 congress Marc A. Veasey Contact information
Here you will find contact information for congress Marc A. Veasey, including email address, phone number, and mailing address.
Contact Representative Marc A. Veasey
Marc Allison Veasey is an American politician from Fort Worth, Texas. Veasey is currently the United States Representative for Texas's 33rd congressional district, first elected in November 2012.
Marc A. Veasey for congress
On This Page
Growing up in Fort Worth's historic Como neighborhood, Marc Veasey didn't dream about being an elected official. He just hoped that he would one day be able to make a difference in the lives of his friends and neighbors.
That simple goal has taken him all the way to the halls of Congress, where he is proud to represent not only the friends and neighbors he grew up with but hundreds of thousands of diverse voices across North Texas. Today, he and his wife Tonya still live in Fort Worth with their son Adam.
After graduating from Texas Wesleyan University with a degree in Mass Communications, Marc worked as a trusted congressional staffer in North Texas for Former Congressman Martin Frost. Throughout his tenure with Congressman Frost, Marc worked hard to ensure that economic development and healthy communities were at the forefront of his service across North Texas. Marc led the development of the first grocery store in South East Fort Worth in decades, creating jobs and providing underserved communities the opportunity to buy fresh produce and healthy foods. In Dallas, Marc worked alongside Representative Frost to secure transportation funding for I-30, which resulted in much-needed development and jobs in the Cockrell Hill area.
Marc was first elected to public office in November of 2004 to represent House District 95 in Southeast Fort Worth. As a Member of the Texas House of Representatives, Marc was recognized as a rising star among Texas Democrats and other state leaders. He was eventually elected Chair of the House Democratic Caucus. During the eight years he served as a State Representative, he was our legislative voice — fighting for good jobs, good schools, affordable health care and justice for all Texans.
In 2012 the citizens of DFW elected Marc to represent them in Congress, where he has continued to fight for the needs of his North Texas constituents. He has worked tirelessly to create jobs, promote comprehensive immigration reform, and provide quality, affordable healthcare for everyone. Outside of Congress, Marc continues to fight for our voting rights, acting as a lead plaintiff in the lawsuit to block Texas's discriminatory Voter ID law and as a named plaintiff in the ongoing legal battle for every Texan to have fair representation in Congress and the legislature.
Jobs and the Economy
Marc has a proven track record of bringing good-paying jobs to North Texas families. As a state legislator, Marc established an annual job fair for thousands of North Texas job seekers. The community support and appreciation for those early fairs inspired Marc to continue the tradition as a Congressman. His annual job-fair has grown each year, helping job seekers and employers alike.
Marc was a leading voice in favor of the American-Airlines/U.S. Airways merger. When opponents tried to prevent the merger before it got off the ground, Marc, along with Arizona representative Ed Pastor, authored a letter signed by 66 of their Democratic colleagues to urge the Department of Justice to allow the merger to go forward. Since then, the merger has successfully gone forward and has already proven a benefit to our local economy.
As a member of Congress, Marc is a leading voice for raising the minimum wage and putting more money into the pockets of hard-working families. Since joining Congress in 2012, Marc has helped secure over $11 million in job training grants for our region, including funding for training for healthcare professionals, AIDS research and treatment, and financial education programs. In 2016 Marc joined fellow Congressman Brendan Boyle (PA 13) to form and chair the Congressional Blue Collar Caucus.
Healthcare
Marc is a longstanding supporter of the Affordable Care Act (ACA), which to date has provided quality, affordable health coverage for hundreds of thousands of North Texans. As a state legislator, Marc fought to expand Medicaid coverage in Texas under ACA, which would have closed the health coverage gap and brought billions of Texas taxpayer dollars back home to support our state economy. As a member of Congress, he has continued the push to expand access to affordable medical care for Texas families by hosting enrollment workshops to help people get the coverage they need.
Marc has also been a longtime champion of women's health care. In the state legislature, he fought to block Republican proposals to cut funding for women's health and force women to submit to invasive vaginal ultrasound examinations. He knows how important it is for women to be empowered to make their own healthcare decisions.
Education
As a former substitute teacher, Marc knows that a great education is the key to opportunity for our families – and to economic growth for our region. He has championed our public schools since the very beginning of his career, fighting billions of dollars in education cuts as a State Representative. As a member of Congress, he has continued the fight for educational opportunity by championing initiatives to strengthen STEM instruction, to expand college financial aid to more families, and to end bullying.
Immigration
Marc knows that our country is strongest when every community has access to opportunity. That is why, as a member of Congress, he is fighting to implement comprehensive immigration reform that will allow hard-working immigrants to earn citizenship and continue contributing to our economy.
Marc has been a strong advocate for immigrant communities throughout his public service career. As a state legislator, he fought against Republican attempts to repeal the Texas DREAM Act, which protects the opportunity for immigrant children to attend college. Today, he is a leading advocate for the DACA program, Deferred Action for Childhood Arrivals, which similarly protects children brought to the United States through no fault of their own. Marc is the right choice for TX-33 because he will continue to fight for the rights of all Texas families.
Civil Rights and Equality
Marc believes that every Texan – and every Texas family – deserves the same fundamental rights and protections. That is why he has led the fight to protect the Voting Rights Act, serving as the named plaintiff in litigation against Texas's unconstitutional voter ID law, which was specifically designed to prevent African- American and Latino Texans from exercising their right to vote. Marc has also been a consistent supporter of equality for Texas families. He is proud to stand by this year's Supreme Court ruling declaring marriage equality a constitutional right.
Defense
Marc understands the importance of a strong defense to both our national security and our local economy. As a member of the House Armed Services Committee, he is a consistent champion of our military and the North Texas defense community. He has passed legislation to increase funding for both the V-22 Osprey and the F-35 Joint Strike Fighter, and he will continue to ensure that our military is prepared for today's challenges and tomorrow's.
Transportation
Marc understands that a strong transportation system that keeps pace with our population growth is essential for the Metroplex to stay competitive in today's economy. Without effective transportation infrastructure, North Texas businesses are at a competitive disadvantage and local families will suffer increased traffic jams, vehicle damage, and unsafe roads. That is why Marc has fought to bring much- needed federal transportation funding home to Texas. He will continue to fight for the resources to improve the highways, bridges and transit systems we rely on.
Veterans
Marc believes that we owe a commitment to our friends, neighbors and family members who have sacrificed to fight for our country. To ensure that our fellow Texans in uniform receive the support they need when they come home, Marc has proposed legislation to provide veterans access to education and to help welcome them back into the workforce. As a member of the House Armed Services Committee, Marc will continue to fight for those who fought for us.
Seniors
The parents, grandparents, and neighbors who built our communities deserve our support and care as they age. Marc understands this and has fought throughout his career to preserve Social Security, Medicare, and other benefits that so many of our Seniors seniors depend on. As a member of Congress, he has fought hard against proposed budget cuts that would deprive Texas seniors of the security they have earned.
Share This Page