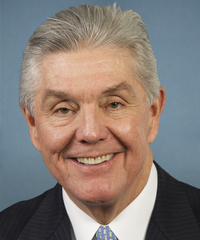 congress Roger Williams Contact information
Here you will find contact information for congress Roger Williams, including email address, phone number, and mailing address.
Contact Representative Roger Williams
John Roger Williams is an American businessman and politician who has been the U.S. Representative for Texas's 25th congressional district since 2013. A member of the Republican Party, he previously served under Governor Rick Perry as Secretary of State of Texas from November 2004 to July 1, 2007.
Roger Williams for congress
On This Page
Roger Williams represents the 25th congressional district of Texas which stretches from Tarrant County in the north to Hays County in the south and includes much of the Texas Hill Country and Austin.
Roger attended Texas Christian University where he was an All-Southwest Conference baseball player and named to TCU's All-Decade Team for the 1960s.
Upon graduating, Roger was drafted by the Atlanta Braves and played in their farm system for many years before deciding to begin a new career as a small business owner and the head baseball coach at TCU.
Roger was appointed by Governor Rick Perry to serve as Texas Secretary of State where he helped usher in unprecedented economic growth to the state. He also served as the state's Chief Liaison for the Texas Border and Mexican Affairs.
In 2012, Roger was elected to Congress. Honored to represent Fort Hood, he was appointed to the National Defense Authorization Conference Committee for Fiscal Year 2018, which ultimately led to the largest pay raise for our troops in eight years. It also paved the way for increased funding for improvements to critical infrastructure at Fort Hood.
In Congress, Roger has been the voice of small business owners across America, and his real world business experience has made him an effective leader and legislator. Last Congress, he authored a tax reform package called Jumpstart America, which served as a framework for the historic Tax Reform package that modernized America's outdated tax code from a true business perspective.
In the 117th Congress, Roger serves on both the Subcommittee on Consumer Protection and Financial Institutions and the Subcommittee on National Security, International Development and Monetary Policy within the Financial Services Committee, and brings his extensive knowledge of Main Street America to the Small Business Committee.
His love of sports has followed Congressman Williams to the Capitol where he is the chair of the bipartisan Congressional Baseball Caucus and the College Football Caucus. He is also the coach and manager of the Republican Congressional Baseball Team.
Military
Fort Hood is a major economic driver in Central Texas, contributing more than $33 billion to the Texas economy annually. It is one of the largest military bases in the world, with over 30,000 Soldiers, Airmen and their families assigned to the installation.
Veterans
Whether our veterans served in Texas or elsewhere across the globe, thousands of our nation's heroes choose to call Central Texas home. I'm proud to represent them in Congress and am committed to providing these men and women with the healthcare, compensation and benefits that they earned during their military service.
Balancing the Budget
America does not have a revenue problem – we have a spending problem that has pushed our debt over $23 trillion. It is the single greatest threat to our national security and is growing by the day. I am committed to fighting for responsible cuts because Washington must live within their means like every American household.
Lowering Taxes
The bottom line is that you know how to spend your money better than the government. I helped pass the Tax Cuts and Jobs Act, the largest overhaul of America's broken tax code in history, to jumpstart our economy and give people more money in their pockets. Moving forward, I am fighting to make these tax cuts permanent so that our families and workers have certainty for the future.
Second Amendment
I will forever be a champion for the Second Amendment – the right of law-abiding citizens to bear arms is vital to the protection of our other liberties. That's why I proudly supported the Concealed Carry Reciprocity Act and oppose universal background checks, buy backs, assault weapons bans, and red flag laws. Some of my work includes:
Energy Independence
Ensuring that America can produce enough energy for our own consumption needs is vital to our national security. As there is growing unrest around many oil producing nations, it puts America in a much more secure position knowing that we are not reliant on any foreign nation to meet our demands.
Immigration
Our immigration system is broken and in need of desperate reform. In order to address these issues, the first step is securing our border and providing our law enforcement with the resources needed to do their jobs.
Health Care
Our health care system is broken – but more Washington overreach and red tape is not the answer. Obamacare has failed our providers, families and the health care industry itself since 2013, and we need to work toward a health care system that gives patients and families more choices with lower costs. It's time to get the government out of health care.
Pro-Life
I believe that life is a precious gift beginning at conception. I have voted every year to defund Planned Parenthood and I will always support measures that protect our nation's most vulnerable. I am proud to hold an "A" rating from the Susan B. Anthony List for my efforts to protect the unborn.
In Congress, I have supported the following legislation:
Financial Services
As a small business owner, I know firsthand the how intertwined the banking system is to the success of main street American businesses. I draw on this experience in my position on the House Financial Services Committee to ensure all Americans have access to competitively priced financial products and services.
Share This Page