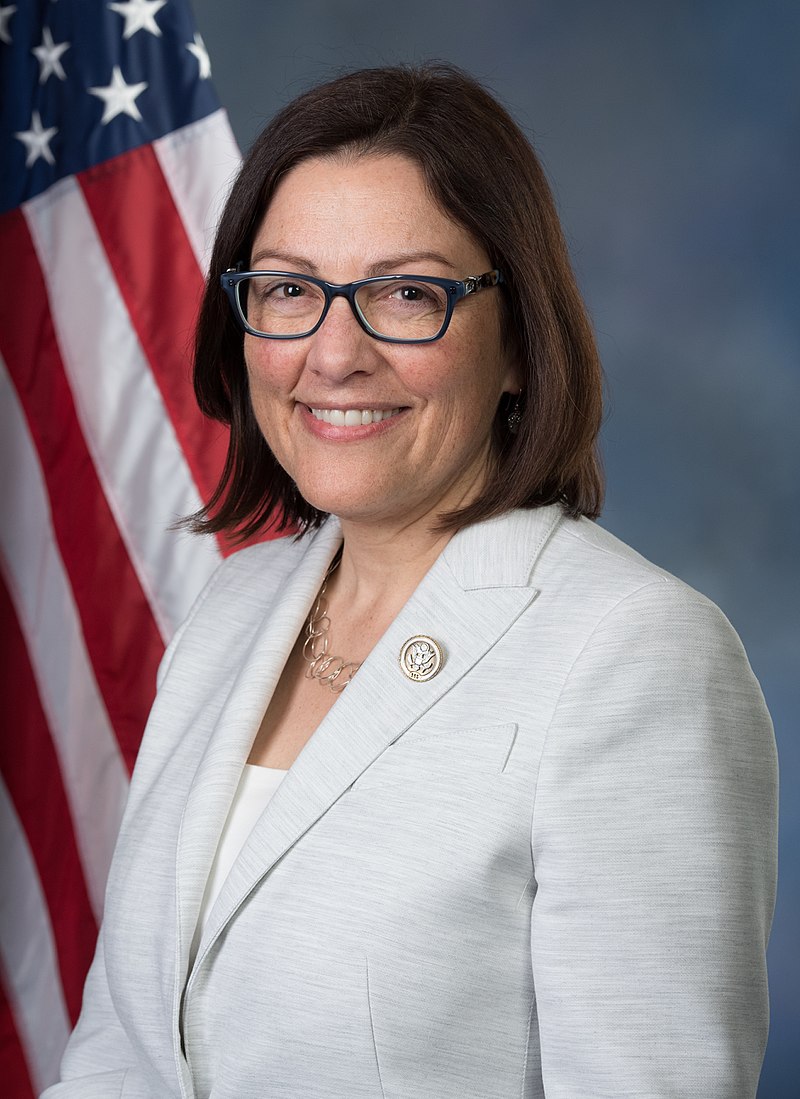 congress Suzan K. DelBene Contact information
Here you will find contact information for congress Suzan K. DelBene, including email address, phone number, and mailing address.
Contact Representative Suzan K. DelBene
Suzan Kay Oliver DelBene is an American politician and businesswoman who has been the United States Representative from Washington's 1st congressional district since 2012.
Suzan K. DelBene for congress
On This Page
Congresswoman Suzan DelBene represents Washington's 1st Congressional District, which spans from northeast King County to the Canadian border and includes parts of King, Snohomish, Skagit, and Whatcom counties.
First sworn into the House of Representatives in November 2012, Suzan brings a unique voice to the nation's capital with more than two decades of experience as a successful technology entrepreneur and business leader.
Suzan takes on a wide range of challenges both in Congress and in the 1st District. She is a leader on issues of technology, health care, trade, taxes, environmental conservation, and agriculture, and is a champion for working families.
She currently serves as the Vice Chair of the House Ways and Means Committee, which is at the forefront of the debate on a fairer tax code, health care reform, trade deals, and lasting retirement security. She serves on the Select Revenue Measures and Trade Subcommittees.
Suzan also serves as Chair of the forward-thinking New Democrat Coalition and is co-chair of the Women's High-Tech Coalition, Internet of Things Caucus, and Dairy Caucus. She is also a member of the Pro-Choice Caucus.
Suzan spent part of her early childhood in Newport Hills and Mercer Island before her father lost his job. After fourth grade, her family moved all over the country in search of work. Through hard work and financial aid, she earned her BA in biology from Reed College.
She started her career in immunology research before earning an MBA from the University of Washington and embarking on a successful career as a technology leader and innovator. Over more than two decades as an executive and entrepreneur, she helped to start drugstore.com as Vice President of Marketing and Store Development and served as CEO and President of Nimble Technology, a business software company based on technology developed at the University of Washington. Suzan also spent 12 years at Microsoft, most recently as corporate vice president of the company's mobile communications business.
Before being elected to Congress, Suzan served as Director of the Washington State Department of Revenue. During her tenure, she proposed reforms to cut red tape for small businesses. She also enacted an innovative tax amnesty program that generated $345 million to help close the state's budget gap while easing the burden on small businesses.
Suzan's mix of real-world experience in the private and public sector gives her a deep understanding of how to build successful businesses, create jobs, implement real fiscal accountability, and adopt policies that provide individuals with access to opportunity.
Some of Suzan's priorities include:
Making sure that every American has the opportunity to succeed and is treated fairly in society.
Protecting Washington jobs and families.
Preserving our future by taking on issues around climate change, data privacy, and rebuilding our crumbling infrastructure.
Ensuring that all Americans have access to quality health care at an affordable price.
Some of Suzan's accomplishments include:
Championing the expanded Child Tax Credit to provide working families with monthly support and help rebuild our middle class. Suzan continues to fight to make this benefit permanent, a long-term investment that is estimated to cut childhood poverty in half.

Fighting to expand affordable housing production by strengthening the low-income housing tax credit (LIHTC). The enhanced tax credit is estimated to build or preserve an estimated 2 million more affordable units nationwide over the next 10 years and over 66,000 affordable housing units in Washington state.

Passing the National Landslide Preparedness Act to help save lives, protect communities and property, and improve natural disaster emergency preparedness in honor of the 2014 Oso Landslide.

Extending how long state, local, and tribal governments can use CARES Act funding to help support the public health response to COVID-19 and pay police, firefighters, teachers, and other essential workers.

Securing $200 million to expand job-training opportunities, including $22 million for Washington.

Expanding the Alpine Lakes Wilderness and protecting Illabot Creek.

Expanding access to mental health telemedicine for seniors on Medicare.

Fighting to secure emergency funding for Skagit Valley to immediately rebuild the I-5 bridge after it collapsed in May 2013.

Creating community-based substance use diversion programs to help address the opioid epidemic.
Suzan and her husband, Kurt DelBene, have two children, Becca and Zach, and a dog named Reily.
Immigration
We must fix our nation's broken immigration system so it works for businesses, families, and our economy.
Immigration reform is especially important for Washington state. We have a vibrant agricultural industry, world-leading technology, and advanced manufacturing businesses. Workers, families, students, and entrepreneurs are all hurting because our current system is so dysfunctional.
From business, labor, farmers, workers, law enforcement, to faith leaders – they all agree, that it is past time for comprehensive immigration reform.
To spur job growth and drive our economy forward, we must pass comprehensive immigration reform. I helped introduce legislation during my first term that would create an earned path to citizenship for those who are here and working. It would make our nation safer, while also eliminating backlogs, and reuniting families and would meet the demands of our nation's economy today and into tomorrow. I will continue to keep fighting for comprehensive immigration reform.
Education
A well-educated workforce is vital to our economic success and our future. And a quality education system is the key to creating a workforce prepared for the 21st-century economy.
I will fight for policies that strengthen our education system focused on closing the achievement gap, raising standards and giving our teachers the support they need to help ensure that every child gets the opportunity to reach their full potential.
One of the key pieces of the American Rescue Plan was getting kids back in school. This was important to addressing learning loss, supporting our teachers, and taking the burden off parents.
We also have to rein in the rising costs of college tuition and increase aid to ensure everyone gets a fair chance. The 1st Congressional District is fortunate to be the home of great community and technical colleges and extended campuses of some of our state's best public universities. The increasing burden of student loans is holding many Americans back from a middle-class life. That's why I supported the student loan repayment moratorium during the pandemic.
Working closely with our local institutions, we can bolster the workforce that manufacturing, technology and agricultural employers in our economy need. It is essential we focus on increasing opportunities for current and future workers to get the skills needed for the jobs of today and tomorrow. This is why I fought for and secured $200 million in job-training funds to help low-income individuals on nutrition assistance get the support and training they need to become self-sufficient.
Social Security
Social Security has been a building block of our middle class and a secure retirement. It's created a social safety net and basic financial security for seniors. It's an investment we've all made and a promise I'm committed to protecting and strengthening for all of our seniors.
Those who say Social Security is in immediate danger are using scare tactics to dismantle it. The truth is, it's a good system. But we must protect it. Social Security funds have been used for other purposes, which needs to stop. There are also long-term financial concerns, which is why I support raising the income limits, or 'scrapping the cap.' I also oppose raising the retirement age and will fight any attempts to privatize Social Security.
Agriculture and Food Security
Agriculture and our rural communities are critical for Washington state's economy, culture, and identity. We must enact federal programs that are responsive to the needs of these communities and ensure programs meant to help them are accessible.
With over 39,000 farms and ranches, Washington state's agriculture industry produces over $10 billion in revenue and supports 160,000 jobs. Supporting our farms and ensuring communities have access to nutritious produce is critical to a healthy economy in the 1st District.
I've remained a consistent advocate in Congress to ensure children and those in need have access to nutritious meals, and believe we must work to create more resilient supply chains in our food sector by supporting Washington's producers, food banks, restaurants, and workers.
I've gone to bat for farmers that have been devastated by natural disasters, including droughts and heat waves. Last year I helped secure $10 billion in emergency funding for farmers, ranchers, and other producers impacted by disasters following the historic heatwave in June 2021, ensuring those impacted by excessive heat could be covered for the first time ever.
I've also consistently advocated for increased money for agriculture research. Last year, I helped secure $445 million for USDA's Agriculture and Food Research Initiative, as well as $37 million in research funding specifically for Washington state priorities to make our crops more resilient.
Finally, as a member of the Ways & Means Committee, I have fought to ensure trade agreements benefit Washington's rural economy and open new markets for our farmers so that they can compete globally.
Infrastructure
Investing in our infrastructure is how we keep our economy moving. Billions of dollars of freight and goods move through our region, as do hundreds of thousands of workers. They all depend on safe roads, reliable bridges, and accessible public transit. Washington state currently has more than 400 bridges in poor condition, and the consequences of these under-investments have devastating effects on our economy. We must invest in the next generation of infrastructure that will ensure everyone has access to affordable housing, reliable broadband, and enables our transition to a green economy.
In November 2021, the House passed the historic, bipartisan infrastructure law that is investing more than $1.2 trillion in modern, sustainable infrastructure while creating millions of good-paying jobs, combating the climate crisis, and addressing disparities in urban, suburban, and rural communities. Through this law, I helped fund $65 billion in new spending to deliver affordable, high-speed broadband internet access to communities and tribes. These resources are already flowing and this investment will allow us to build the infrastructure of the next 50 years to support our communities and economy.
Housing and Homelessness
Hundreds of thousands of Americans across the country lack access to safe, affordable housing. Before the COVID-19 pandemic, 11 million households in America already paid more than half of their income in rent, while many others found housing completely out of reach—leaving them without a stable roof over their head, and often forcing them to sleep on the streets. This is unacceptable. To help lift families out of poverty and expand access to opportunity for all, we must take immediate action to address housing instability.
Throughout my time in Congress, I have fought to protect and strengthen federal investments in homeless assistance and affordable housing programs. That's why I introduced the Affordable Housing Credit Improvement Act, which would help create approximately 550,000 new affordable housing units nationwide in the next decade. This bill would also boost affordable housing access for veterans, seniors, Native American communities, rural communities, survivors of domestic violence and stalking, and low-income students. Ensuring all families have access to safe, affordable housing remains one of my top priorities in Congress.
I also fought to secure the $5 billion for homelessness assistance and supportive services in the American Rescue Plan. This funding was used for several different purposes to combat homelessness including tenant-based rental assistance, the development and support of affordable housing, and supportive services including housing counseling and homeless prevention services.
Women's Health and Security
An extreme Republican supermajority on the Supreme Court has now stripped women of their constitutional right to an abortion. This is the culmination of 50 years of Republicans' assault on women. Millions of women have now lost the ability to make their own health care decisions. While Washington protects abortion access in law, Republicans in Congress have been clear they will pursue a nationwide abortion ban should they take control of Congress. We cannot let this happen. We cannot let our daughters have less freedom than we have enjoyed for nearly a half-century. I'm an executive committee member of the Pro-Choice Caucus and will continue to fight to pass the Women's Health Protection Act.
Women also make up 47 percent of the workforce and are the primary or sole income earner for nearly half of America's families. It's simple: when women succeed, America succeeds. I'm fighting for strong, commonsense policies that address the economic challenges facing women and families. We can do more by providing paid family leave, expanding access to affordable child care, ensuring equal pay for equal work, and raising the minimum wage.
Public Safety and Police Accountability
I support investing in proven community policing and crime diversion programs to keep our streets and homes safe. We can both invest in our local police forces and demand accountability from those we count on to protect our communities.
For far too long Black Americans have faced systemic racism and injustice. The murder of George Floyd and too many others at the hands of police, who we entrust to protect everyone in our communities, shed a painful light on the injustice, discrimination, and bias that marginalized groups face. These injustices brought new urgency to the need to reform policing in our country and address the ongoing culture that leads to racism in our communities.
I was an original cosponsor of the George Floyd Justice in Policing Act, which will hold police accountable by addressing qualified immunity, bar chokeholds, create national law enforcement standards and improve transparency into police misconduct and use-of-force. This is one important step, but more needs to be done to address inequalities in other areas such as health care, economic opportunity, education and voting rights. Addressing these issues will not be solved by legislation alone. It is up to all of us to do our part and stand up and speak out so that we see long-term change.
We must also address the endemic gun violence in America so our families and community are safe. As a mother, I am sickened and outraged by the seemingly never-ending incidents of gun violence. While there is no one law or set of laws that will prevent every senseless shooting, we must do more to address this tragic cycle of gun violence. I serve on the Congressional Gun Violence Prevention Task Force and remain committed to finding sensible solutions to this problem. I support expanding background checks, banning the sale of semiautomatic assault weapons, and implementing extreme risk protection orders also known as red flag laws as the foundation of commonsense gun reforms.
Share This Page