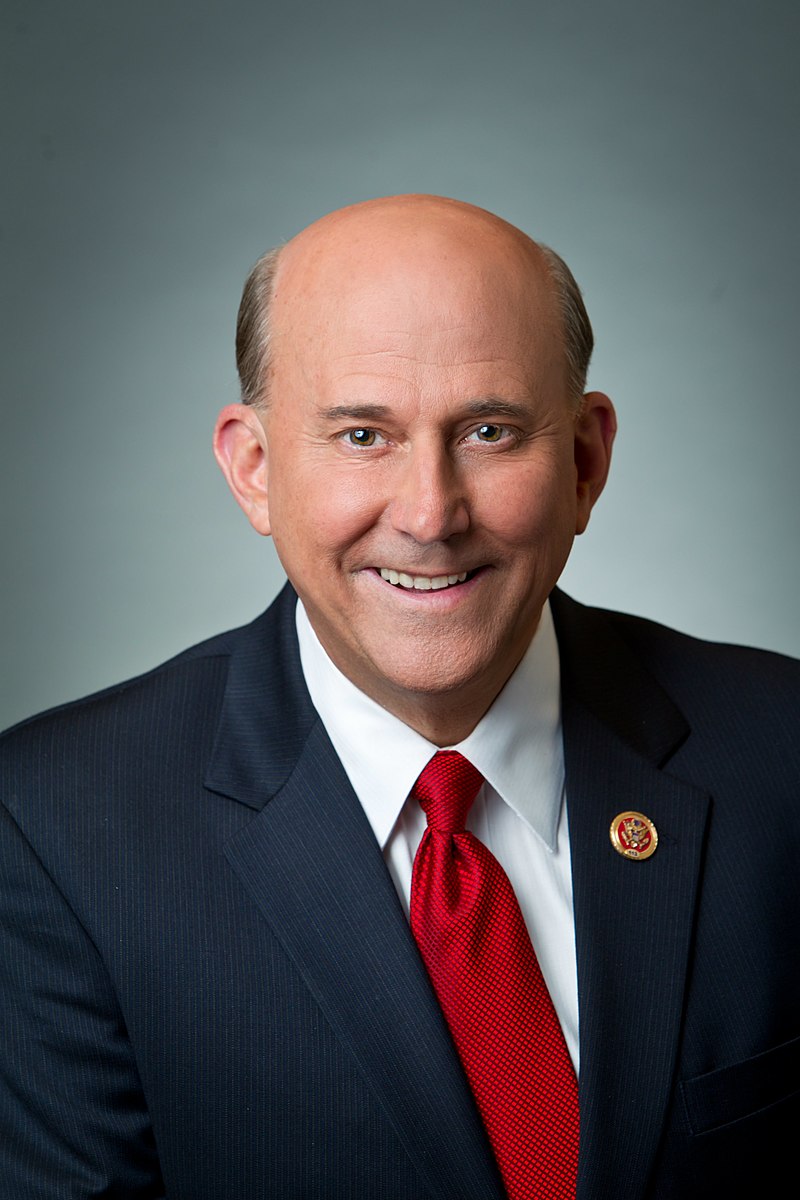 congress Louie Gohmert Contact information
Here you will find contact information for congress Louie Gohmert, including email address, phone number, and mailing address.
Contact Representative Louie Gohmert
Louis Buller Gohmert Jr. is an American attorney and former judge currently serving as the U.S. Representative from Texas's 1st congressional district since 2005. Gohmert is a member of the Republican Party and is part of the Tea Party movement.
Louie Gohmert for congress
Serving his ninth term in the United States House of Representatives, Congressman Louie Gohmert was first sworn in on January 4, 2005. He proudly represents the First District of Texas which encompasses more than 12 counties stretching nearly 120 miles down the state's eastern border with Louisiana.
As the recipient of numerous awards such as Endowment for Middle East Truth's "Speaker of the Truth Award" and Freedom Works' "Freedom Fighter Award," Louie passionately speaks in Washington on the issues he and most of us hold dearest. He is an unapologetic warrior for our most cherished freedoms which are under attack and some are even being marginalized and diminished.
He has not only been sought as a key note speaker all over the U.S., but has been an invited speaker at Oxford and Cambridge Universities in England, as well as other countries. After the Obama administration condemned the largest peaceful demonstration in the history of the world in Egypt in June of 2013 which resulted in the ouster of Pres.Morsi who was maneuvering toward a dictatorship, some American leaders demanded the Muslim Brotherhood dictator be put back in office where he had seized so much power, but Louie became the first and most public elected US official to commend the Egyptians and making him an Egyptian populist hero, earning an award from the Chamber of Commerce in Cairo.
He is a staunch advocate for the U.S. being the best friend Israel could have in the world as an acknowledged friend of Prime Minister Netanyahu.
He is a tireless advocate on the House Floor, all over east Texas and the nation, as well as in the national and international media on many critical issues. These include not only the necessity to fight terrorism from its most prominent source, radical Islam, but also promoting the preservation of U.S. Constitutional authority, freedoms of religion and speech, state's rights, 2nd amendment rights, and all those rights most of us hold dearest.
Louie is a bold defender of America's founding principles and is constantly coming up with big, innovative ideas solidly based on conservative principles and the ideals that has served as this nation's bedrock since birth.
Congressman Gohmert serves on the House Judiciary Committee, playing a vital role on the Crime, Terrorism and Homeland Security Subcommittee, as well as, the Courts, Intellectual Property, and the Internet Subcommittee. He is also a member of the House Natural Resources Committee, where he serves as the Vice Ranking Member of the whole committee. He is currently serving on the National Parks, Forests, and Public Lands Subcommittee, as well as, the Oversight and Investigations Subcommittee. Prior to being elected to serve in Congress, Louie was elected to three terms as District Judge in Smith County, Texas. During his tenure on the bench, he gained national and international attention for some of his innovative rulings. He was later appointed by Texas Governor Rick Perry to complete a term as the Chief Justice of the 12th Court of Appeals.
Louie received his undergraduate degree from Texas A&M University where he acquired a four year active duty commitment to the Army from an Army scholarship, and where he was Brigade Commander in the Corps while also serving as Class President for both Corps and Civilian students. He later graduated from Baylor School of Law where he was also Class President, President of the Moot Court Society, and won a number of awards including an award for his Law Review Article on torts. He is also a veteran having served his country as a Captain in the U.S. Army.
He and his wife Kathy are the proud parents of three daughters. Their family attends Green Acres Baptist Church in Tyler, where Louie has served as a deacon and Sunday school teacher for many years. He now frequently speaks or preaches at churches throughout his district and around the country.
Share This Page