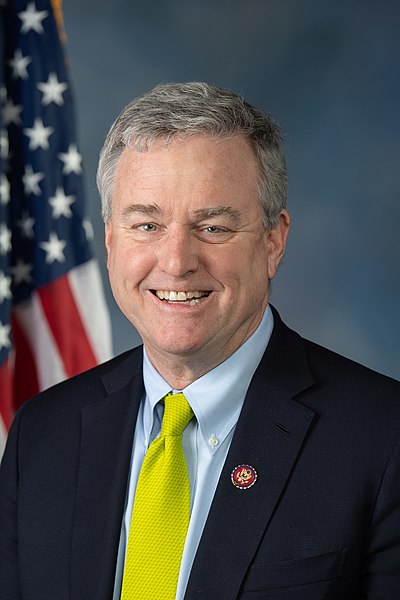 congress David J. Trone Contact information
Here you will find contact information for congress David J. Trone, including email address, phone number, and mailing address.
Contact Representative David J. Trone
Congressman David Trone was elected in 2018 to serve Maryland's Sixth Congressional District, which includes all or part of Montgomery, Frederick, Garrett, Allegany, and Washington Counties.
David J. Trone for congress
On This Page
David Trone's story is an American story. Born in Cheverly, Maryland, David's mother was a teacher and his father was a salesman for Trans World Airlines (TWA). When David was 11, his dad moved the family to a working farm near the Maryland-Pennsylvania border. With no indoor plumbing for a year and a father with no experience in farming, David and his brothers carried much of the load, selling eggs, cleaning hog pens and chicken houses, and all the other work farming requires.
David knows the importance of education firsthand. It enabled him to go from a struggling farm to starting a successful company. David earned a BA from Furman University (magna cum laude, Phi Beta Kappa), then with student loans and money from brokering eggs on a pay phone an MBA from the Wharton School of Business at the University of Pennsylvania.
David learned his first business lessons the hard way: watching his father struggle with the finances of the family farm. His family lost the farm, but David gained valuable lessons about failure, success, and the value of persistence and hard work. These lessons were the foundation of the successful business career he began soon thereafter.
Total Wine & More Story
David opened his first store while he was a graduate student. Its success confirmed his belief that success in retail depends on offering great products at lower prices than the competition, creating an exceptional experience for consumers, and providing superior compensation and opportunities for his team members.
From one store in 1991, David has built Total Wine & More into the largest private wine retailer in the country with projected 2018 of $3.1 billion in annual revenue with 193 stores in 24 states. Of almost 6,000 employees nationwide, over 600 are based at the headquarters in Bethesda. They have been named national "Retailer of the Year" four times.
Advocacy
David's approach to retail disrupted an industry that had put profits ahead of the consumer. In the process, David became a target for entrenched interests. In Pennsylvania, his competitors convinced the Attorney General to indict and arrest David on charges the judge referred to as "prosecutorial overreach." All charges were dismissed or dropped, and the Attorney General was later sent to federal prison.
This experience gave David a firsthand experience with the vagaries of the criminal justice system. If not for excellent legal representation most defendants cannot afford, he could easily have been wrongfully convicted. As a result, David and his wife June have been among the largest supporters of the American Civil Liberties Union for over 20 years. In recognition of the Trones' support, the ACLU recently created the Trone Center for Justice and Equality which advocates for reforms that keep people out of prison for minor offenses, ensure that prisons rehabilitate inmates, provide education and job training, and make it easier for people to gain employment and rebuild their lives upon release.
David also heads an ACLU advisory board of private sector and education leaders that encourages business nationwide to assist people reentering society after incarceration. Their recent report shows that hiring returning citizens is not only the right thing to do but also good for business.
In addition, the Trones recently established a legal fund to provide legal assistance to local residents negatively affected by the Trump Administration's travel ban targeting Muslims.
Family
In business and beyond, David's top priority is family. At Wharton, David met June, who earned a degree in engineering before earning her Wharton MBA. Their four children – Michelle, Julia, Natalie, and Rob – are young adults. The youngest Trones are energetic canines, Lyndon and Hubert. While building Total Wine & More, David always found time to be deeply involved in his children's lives. He coached youth sports for 16 years, including 13 different teams in one hectic year.
His commitment to family extends to business. Total Wine & More pays higher wages and benefits than their competitors, and they were the first to provide partner benefits. Total Wine & More also invests in team members by paying for them to earn their GEDs and has a pilot program that offers a four-year college degree paid for by the company. As a result, Total Wine & More has one of the highest proportions of full-time employees and one of the lowest employee turnover rates in the retail industry.
Giving Back
David believes that success only means something if you give back. Total Wine & More and the Trone family are major benefactors in education and other non-profits. Total Wine & More works with charities in the communities where they operate, having given and raised millions for food banks, women's shelters, autism organizations, and others that play major roles in people's lives. Over the last three years alone, Total Wine & More's charitable donations totaled almost $20 million to 7,000 local organizations.
David, June, and their children have also given generously through their family foundation to help empower vulnerable Marylanders. Their early support of the University of Maryland SAFE Center For Human Trafficking Survivors enabled the Center to begin building its mission-critical Economic Empowerment Program. And their recent contribution to Suburban Hospital in Montgomery County will help the hospital expand its substance abuse and mental health treatment programs.
David has also sponsored environmental education trips for Maryland K-12 students through the Buddy Bison Schools Program. And he serves on the boards of numerous non-profit organizations, including Furman University, the Wharton School, American University, Bullis School, the Baltimore Symphony Orchestra, and the Montgomery County Chamber of Commerce.
In Congress
Congressman David Trone was elected in 2018 to serve Maryland's Sixth Congressional District, which includes all or part of Montgomery, Frederick, Garrett, Allegany, and Washington Counties. David serves on the House Appropriations and Veterans' Affairs Committees and the Joint Economic Committee, where he is fighting to make progress on issues that matter to Marylanders, including the opioid epidemic, criminal justice reform, mental health, and funding for medical research.
David grew up on a chicken and hog farm with his mother, a grade school teacher, and his father, a WWII veteran and member of the U.S. Army Reserves. Though the family lost the farm to bankruptcy, David was given an opportunity through education. He earned a Bachelor's degree from Furman University and a Master's in Business Administration (MBA) from the Wharton School of Business by taking out student loans.
It was in graduate school that he met his wife, June, and opened his first store selling soda and beer. Through a lot of hard work and good fortune, that single store grew into a business with more than 200 stores in over 25 states and 10,000 employees nationwide – 800 of whom are in Montgomery County, Maryland. It is this expertise in business and management that David brings to his time in Congress.
David lives in Montgomery County with his wife June. They have four children: Michelle, Julie, Natalie, and Rob, and two dogs: Lyndon and Hubert.
Share This Page