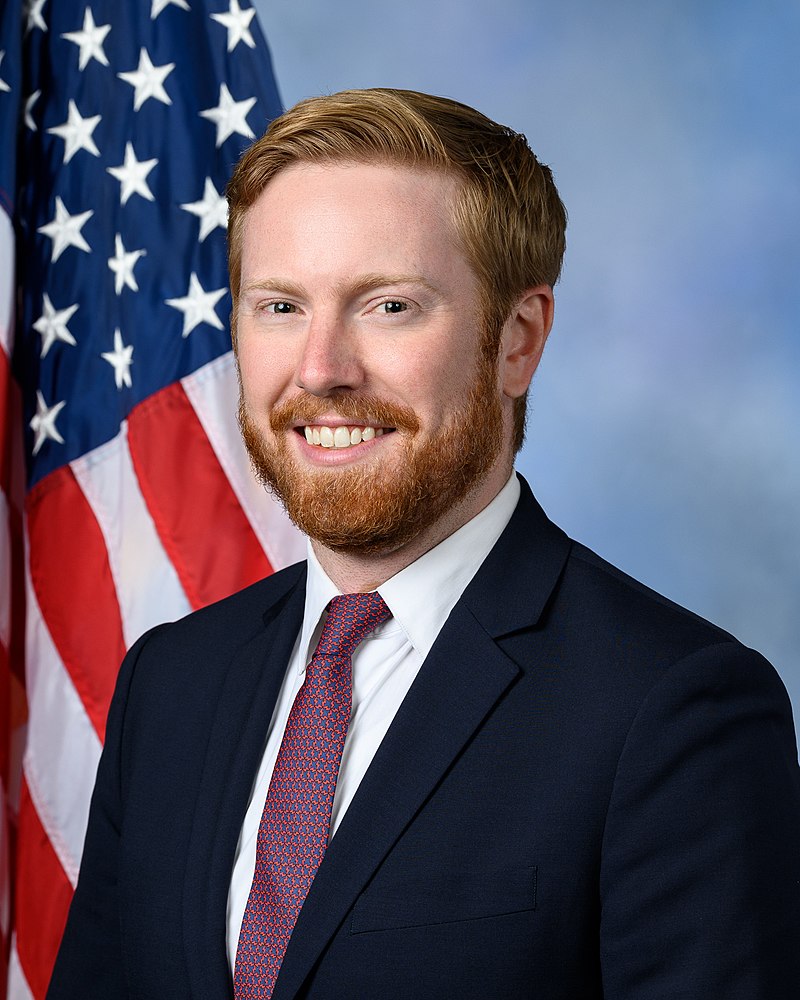 congress Peter Meijer Contact information
Here you will find contact information for congress Peter Meijer, including email address, phone number, and mailing address.
Contact Representative Peter Meijer
Peter James Meijer is an American politician and business analyst who is representing Michigan's 3rd congressional district in the United States House of Representatives. He is a member of the Meijer family, the owners of the Meijer supermarket chain. Meijer is a member of the Republican Party.
Peter Meijer for congress
On This Page
Peter is a proud fourth generation West Michigander, born and raised in Grand Rapids. Peter's grandfather Fred Meijer inspired Peter to pursue a path of purpose and service, and instilled in him a love for West Michigan.
After graduating high school, Peter's first step towards a path of purpose was spending a proud year at the United States Military Academy at West Point. Soon thereafter, Peter enlisted in the Army reserves and deployed to Iraq.
In 2010, Peter deployed to Iraq as a non-commissioned officer, setting aside his studies to serve with an intelligence unit at joint US-Iraqi bases in the Baghdad area.
In Iraq, Peter conducted intelligence operations to protect American and allied forces. As a sergeant, he led soldiers and missions that resulted in the detention of enemy operatives responsible for killing American soldiers and disrupted Iranian-backed efforts to take more American lives.
After returning from Iraq in 2011 and finishing his studies at Columbia University, Peter joined Team Rubicon, a veteran-based disaster response organization. With Team Rubicon, Peter led humanitarian efforts in South Sudan dealing with a refugee crisis, and also led operations in New York after Superstorm Sandy, Oklahoma after a series of devastating tornadoes, and in the Philippines after Super Typhoon Yolanda.
While in the Philippines, Peter accepted a job with a conflict analysis NGO in Afghanistan, arriving in Kabul on Christmas Day 2013 to provide safety and security advice and assistance to the aid community.
Peter ran the NGO's advisory operations in southern Afghanistan from Kandahar City, managing a large team to help aid workers safely deliver much-needed assistance to the Afghan people. Peter last served as acting Deputy Director for Afghanistan, delivering emergency assistance to aid workers after kidnappings and targeted killings.
From Afghanistan, Peter pursued his MBA at New York University before returning to Michigan to work in urban redevelopment and real estate. A passion for service, and for West Michigan, compels Peter to continue to seek ways to serve his community by running for Congress.
With the unwavering support of his team, family and wife Gabriella, Peter Meijer won the Republican Primary in August 2020, earning 50% of the vote against 4 other opponents.
Protecting our Constitutional rights
Peter is 100% pro-life, supports the second amendment, and will uphold religious freedom and our constitution. Peter also believes in limiting the power of the federal government, and that federalism will produce the best solutions for our communities.
Economic Freedom
We need to support entrepreneurship and individual liberty through reducing regulation, and creating strong business environments to fuel economic growth in West Michigan.
National Security
As an Iraq war veteran, Peter strongly supports our military and his fellow veterans. He believes we should end the endless wars overseas and ensure that our foreign policy is focused on strategic priorities.
Share This Page