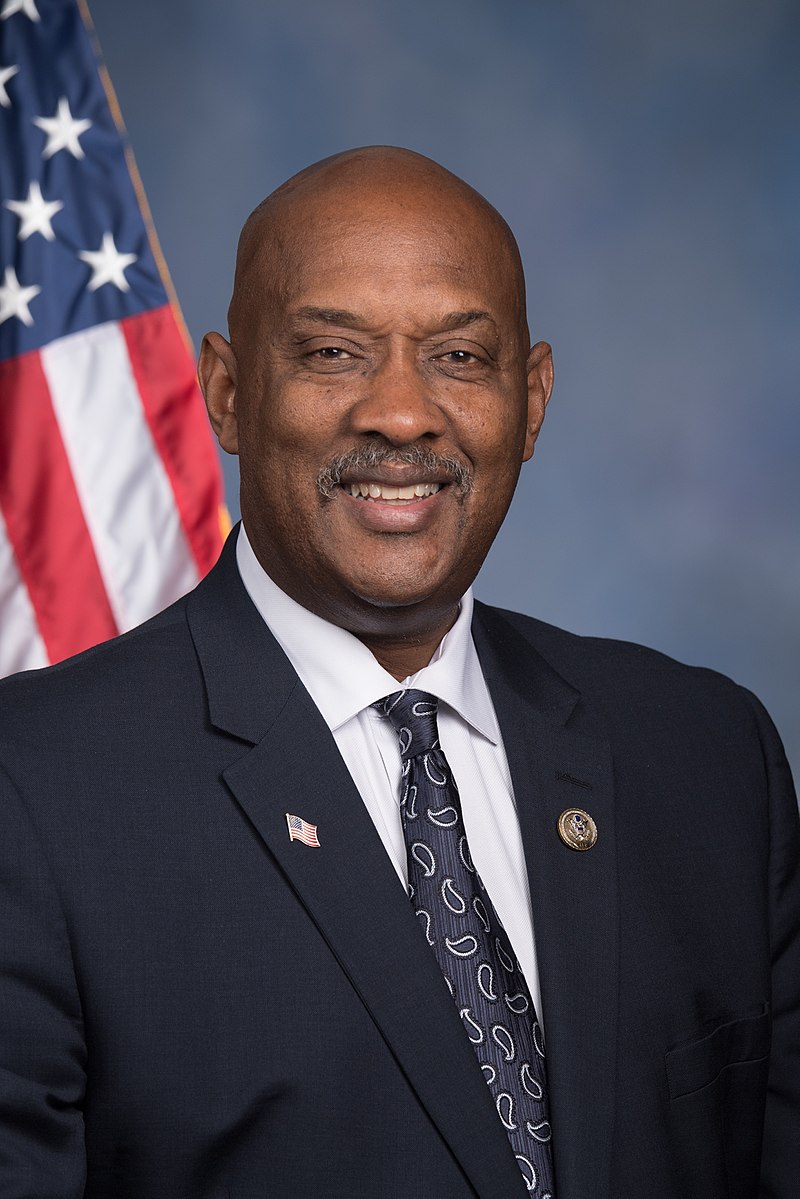 congress Dwight Evans Contact information
Here you will find contact information for congress Dwight Evans, including email address, phone number, and mailing address.
Contact Representative Dwight Evans
Dwight E. Evans is an American politician of the Democratic Party serving as a member of the United States House of Representatives from Pennsylvania's 3rd congressional district since 2016.
Dwight Evans for congress
On This Page
Dwight Evans has dedicated his life to the cause of urban renewal, working to give a voice those who too often live in the shadows, the poor and underserved. His commitment has resulted in the rebirth of once-blighted neighborhoods along Ogontz Avenue, in West Oak Lane, an area that now serves as a magnet for the middle-class. For over thirty years, Dwight has worked to rebuild neighborhoods block by block, and his commitment has paid off.
Now that the fog of the Great Recession has lifted, thanks in large part to President Obama's administration, Dwight believes now is the time for a new national policy for America's cities. Dwight says there are too many neighborhoods that have been hollowed out for forty years, all while federal funding for our cities has declined.
The second oldest of five kids, Dwight grew up in North Philadelphia. Today, he lives in the same neighborhood, just ten blocks from where he lived in high school. After graduating from the Community College of Philadelphia and LaSalle, Dwight went to work as a teacher in the School District of Philadelphia. He then went to work for the Urban League and became a community activist, working to stop blight and lower crime in his neighborhood.
In 1980, Dwight Evans was first elected State Representative from the 203rd Legislative District and took office at the age of 26. Far from being a "go-along-get-along" legislator, Dwight stood out for his tenacity in working to help the people he represents. In 1986, Dwight led a hard-fought, historic effort to get approval to build a new convention center in Philadelphia, which has since provided tens of billions of dollars in economic impact, creating thousands of jobs.
Dwight made history in 1990 by becoming the first African-American Chairman of the House Appropriations Committee. Dwight held the post for two decades, where he was instrumental in helping Philadelphia receive funding for economic development, job training, and education initiatives.
A champion for teachers and innovation in education, Dwight helped start the West Oak Lane Charter School, a unionized school, which has helped teach thousands of kids from grades K-8.
One of Dwight's proudest achievements has been his work to combat hunger and increase access to quality foods. He took the lead on Pennsylvania's Fresh Food Financing Initiative, linking public and private funds to provide grocery options in underserved areas. Because of this effort nearly 100 grocery stores have moved into areas that previously had no quality grocers, and more than 5,000 jobs have been created. The Obama administration championed Dwight's approach and used the Pennsylvania initiative as a model for the nation, replicating it in several other cities across the country, including California, New York, New Jersey, Louisiana, and Illinois. Evans continues his fight to end "food deserts" in Philadelphia to this day.
Dwight believes that now is the time for America to focus on the fact that despite a more urban population, Washington has ignored the need for a Federal urban plan. Since 1975, the population of America's cities has grown by 100 million people. Yet, Federal funding to combat poverty, provide better housing and schools, and create jobs has not kept up. The Community Development Block Grant program, meant to battle poverty, provide affordable housing, and infrastructure development, provides less funding per capita than it did forty years ago. And in this century, the program has been cut 46%.
For Philadelphia, the result is that it is the poorest big city in America, with 200,000 individuals living in "deep poverty," while tens of thousands of others just live in "poverty." Our school system is in crisis. And all of this is happening while jobs have been lost and wages have stagnated.
Dwight Evans will be a voice for all those in the shadows of life, who want clean, safe neighborhoods that are affordable and have access to jobs and good schools. Evans will be a voice for urban America in Congress and will work to build a stronger Philadelphia.
Access to Fresh Food
The Pennsylvania Fresh Food Financing Initiative that Dwight Evans has spearheaded has become a model for the nation. FFFI attracted 206 applications from across Pennsylvania, with 88 grocery stores financed as of June 2010. In total, more than $73.2 million in loans and $12.1 million in grants were approved. The new and expanded grocery stores created more than 5,000 jobs.
FFFI was named one of the top government innovations in the country by Harvard University's Kennedy School of Government. The success of FFFI made the initiative's public-private structure a model for other cities and states committed to improving food access, including New Orleans, New York, New Jersey, California, Colorado and Illinois. First Lady Michelle Obama made the FFFI model a key pillar of her Let's Move! Campaign to prevent childhood obesity and the Obama Administration created the national Healthy Food Financing Initiative (HFFI) to provide financing for developing and equipping grocery stores, small retailers, corner stores and farmers' markets selling healthy food in underserved areas across the country. This demonstrates how local initiatives – including those that Dwight Evans originated here in Philadelphia – can both serve as national models and form the basis for federal programs.
Dwight Evans wants to expand those efforts in Congress. Here's how he'll do it:
Promote local food sources. Nationally, there is a movement toward consuming locally raised foods. More than eight in 10 consumers say they trust smaller-scale family farms to produce safe, nutritious food. These same folks are much less certain that they're getting the good stuff from large-scale industrial operations, and willing to pay more for high quality, locally raised food. Examples of policies to promote local food sources include:
Farm-to-school programs – can include everything from involving students in gardening on school property to helping kids cook and serve local foods in school lunchrooms.

Local food procurement for schools, hospitals, jails, and other institutions. The federal government can incentivize local procurement by such anchor institutions.

Urban agriculture – We can ensure that zoning and other barriers to urban agriculture are erased to benefit existing and would-be farmers within city limits. Boston already conveys city-owned land to public-private partnerships for $1 a garden, and its Grassroots Program funds the creation and renovation of community gardens. Other steps it can take to add community gardens are to follow Seattle's lead and set a goal of one community garden for every 2,500 households. To accomplish this, the City should spend money each year acquiring properties for conversion into community gardens.

Farmers Markets – identifying "food deserts" and working with local leaders and farmers to establish farmers markets in these locations.

Neighborhood Gardens – We can identify vacant lots or those with derelict properties that can be converted to neighborhood gardens.
Affordable Housing
You can't have a neighborhood without neighbors. Just as businesses need customers and workers – most of whom come from nearby – in order to thrive, families need neighborhoods that meet their needs, including businesses where they can find food, clothing, entertainment, and other goods, and where they can work and earn a living. But, at the end of the day, they need safe, healthy, decent and affordable housing so they can line in the neighborhoods where they work, shop, play and learn.
If we're going to attract more businesses and create more jobs, we need to build more housing: workforce housing, affordable housing and innovative ideas like micro-units. We must commit to an aggressive plan for building tens of thousands of new units of housing that will help relieve the high cost of housing that is straining many families. It is imperative we do so to keep out economy churning. We need housing policies that empower residents to plan their communities, create more affordable housing units, support broader economic development goals, preserve neighborhood stability, and help those facing housing crises.
In Congress, Dwight Evans will promote an aggressive plan to build housing in our cities to make sure businesses can grow there and their workers can live there. We must:
Increase densities in every neighborhood center so that development moves in without displacing existing residents – helping rather than hurting them.
Return abandoned, vacant, and eyesore properties to productive use. The federal government can support city efforts to do so not just by funding such efforts as interagency public information campaigns, owner referrals to City assistance, and foreclosure and receivership actions, but also by freeing up TARP funds from bailing out banks that promoted unsound mortgages to be used for demolition and reconstruction of abandoned properties – making neighborhoods safer, stopping hemorrhaging of block after block, and creating thousands of good-paying inner-city jobs.
And keep more housing from ending up like that. We need to help struggling home-owners to keep their homes from contributing to neighborhood decline through neglect, starting an unstoppable downward spiral. Federal, state and local governments can fund ongoing emergency and basic health and safety home rehabilitation services for low-income and senior households – the latter would have the advantage of reducing fall risks that drive up long-term care and Medicaid costs. Exterior home improvement rebate incentive programs would also help maintain the value of not just the individual home but of the entire block. These are "public goods" in which we need public sector investment.
Help homeowners refinance their loans with conditions that better fit their financial situation. Several states – but far from all – have enacted programs allowing homeowners with troubled mortgages to refinance into lower, fixed-rate mortgages; this keeps them in their homes, keeps them paying on their mortgages, and keeps properties from going vacant – making it a win-win-win for families, banks, and communities. A non-profit in Boston, City Life, launched an alternative approach whereby it buys houses at foreclosure and resells them to the original homeowner at a lower price. This is a nationwide problem that brought on the Great Recession and depresses the economy today, inhibiting full recovery; a nationwide response is needed.
Expand employer-assisted housing. Medical and educational institutions, in particular – among the leading employers in many urban neighborhoods – have a vested interest in making sure their employees and students can afford decent homes close by because it helps them to with attraction, retention, and success. The government can offer financial incentives to augment or offset private contributions, facilitate collaboration with non-profit organizations to work with these institutions to design and manage housing benefit programs, and encourage them to take a leadership role in advocating for new development and policy changes that can help meet local needs.
Encourage home ownership. There are many steps that state and local governments take to accomplish this – and the federal government can help support them: First-time home-buyer classes, soft-second affordable mortgage programs, and efforts to recruit and renew bank involvement in affordable housing programs. As a state legislator, I started a House Party program bringing together banks, realtors and potential homeowners in an effort to buy and rehab abandoned homes in Northwest Philadelphia. I will expand that effort throughout the Second Congressional District – and will encourage HUD to do the same throughout the country.
Promote inclusionary zoning. Many large cities, including Boston, Chicago, Los Angeles, San Diego, and Oakland, assess linkage fees for new developments that require developers either to include affordable housing in the development mix or else provide funding for neighborhood affordable housing and job-creation trusts. This should become a requirement of all federal support for development, whether through housing, transportation, economic development, or other funding.
Healthy housing: Affordable housing should also be healthy housing. The National Center for Health Housing recommendations for affordable housing:
Spray-free and smoke-free policies;
Energy conservation measures;
Good ventilation; and
Elimination of water leaks and use of water saving fixtures.
These policies should apply to any new construction by the City's Department of Neighborhood Development should follow these recommends, and we should encourage the Boston Housing Authority and community development organizations to do the same. Existing housing stock should be retrofitted and policies adopted to implement them as well.
Cityscape & Street Infrastructure
Dwight Evans has long been a supporter of urban transit. Dwight worked extensively in the legislature to secure dedicated, predictable and sufficient state revenues for mass transit throughout the Commonwealth. In 1991, Dwight helped establish the Public Transportation Assistance Fund, the first dedicated funding (Act 26) source for mass transit. In 2005, he forged the establishment of a Transportation Funding and Reform Commission, an initiative adopted by former Gov. Ed Rendell that provided strategies to stabilize transit funding. And Dwight worked strenuously for approval of Act 89 of 2013, which provided a comprehensive, statewide funding plan for transportation.
Dwight Evans will continue to work in Congress to shift federal funding from highway expansion into exurbs that has drained cities and urban cores and destroyed countless vibrant neighborhoods, and instead promote mass transit that will connect more people with jobs, increase environmental sustainability, further cut dependence on foreign oil, reduce commute times and improve quality of life for more Americans. But we need to go further and change how we think about urban mobility more generally, to promote our neighborhood commercial centers and make our neighborhoods more livable. The federal government must help cities to:
Make surface streets safer with:
Pedestrian crossings.
Light-timing.
Circulation patterns designed to reduce risk to pedestrians.
Fewer vehicles per capita, accomplished through bike sharing and car sharing programs, and better pedestrian access.
Incorporate the above measures into routine street paving and maintenance. For example, in Seattle, when repaving a street, improved configurations in the existing right-of-way may be considered to create space for bicyclists or improve traffic flow for automobiles. They may flag the location as needing further study later on, when more funding can be attached. Adding more visible stop signs and painting stop bars in the road greatly improves the pedestrian environment and can be done at low cost when repaving or intersection redesign work is occurring.
Promote Transit-Oriented Development. Transit-oriented development is mixed commercial and residentially development centered around transit stops. One of the best examples of a highly successful public-private partnership is Portland's Pearl District, a new neighborhood built along a streetcar line. The Portland streetcar helped the city to achieve several objectives, including the creation of more affordable housing, attractive and efficient streetscapes, and public parks and spaces – while attracting new private investment. These public and private investments also generated a high volume of new business activity for downtown. The streetcar has been so successful in stimulating economic development that dozens of U.S. cities are now trying to emulate the Pearl District transit-oriented model.
Make streets more bicycle-friendly by clearly marking bike lanes and installing bike loop detectors at intersections so that cyclists can activate the signal themselves (instead of having to wait for a vehicle to activate it). Such changes can be built into routine paving and maintenance work, reducing costs. Additionally, installing corrals for bicycle parking in commercial areas is another low-cost technique that signals bicyclists are welcome in the area. In November 2012, the New York Department of Transportation released a report called Measuring the Street: New Metrics for the 21st Century, showing that local business benefits from bike-lanes, for the fairly obvious reason that cyclists find it easy to stop and shop, as compared to drivers.
Creating Good Jobs
After decades of being a vibrant commercial corridor bustling with commerce and charm, the 7100 block of Ogontz Avenue began to decline in the early 1970's.
By 1981, Ogontz Plaza, the centerpiece of this once mighty block had become a vacant, graffiti-scarred eyesore. The Ogontz Hall apartment building was plagued with undesirable conditions and many other properties on Ogontz and 72nd avenues were also vacant and dilapidated. Finally, in 1983, the community had had enough. The neighborhood residents banded together to devise a solution for their prevailing problem – a local redevelopment corporation.
Following its inception, the Ogontz Avenue Redevlopment Corporation (OARC) worked with elected officials, government agencies, banks, local universities, various organizations and institutions, and formed partnerships with private developers to complete the Ogontz Plaza (1987), the Ogontz Hall (1992) and Ogontz III (1995), helping to restore the corridor to the vibrant, bustling avenue it once was.
Additional development projects Dwight Evans championed after the emergence of OARC: Concerned Black Men Headquarters (1994), NIA Center (1995), West Oak Lane Charter School (1998), Stenton Avenue Amoco/McDonald's (2000). OARC is responsible for the development of dozens of housing units and has spurred the development of many private businesses in West Oak Lane that have created hundreds of jobs in the community and the overall improvement in the quality of life in one of Philadelphia's finest neighborhoods.
We need to take this same holistic approach in neighborhoods across this country: Co-operation between the public, private and non-profit sectors. Neighborhood "downtowns" as the hubs of development. A wide variety of anchor institutions – commercial, financial, educational, cultural – in every hub. Connections between these institutions, and between the individual hubs, to form a thriving, and mobile network. Growth from within that spreads outward. And initial investment capital to catalyze this growth.
That's what Dwight Evans will work to bring to every neighborhood in America – just as Dwight did for Philadelphia as a state legislator:
Re-Building Main Streets and Back Streets. The national Main Streets program has helped revitalize the commercial strips of neighborhood downtowns across the country. While advice and assistance is available from the National Trust for Historic Preservation, Main Street programs are entirely local efforts – with the initiative, effort and funding all coming from local citizen and business leaders. This level of local commitment is a vital part of the program and needs to be preserved – but struggling neighborhoods could use federal assistance to catalyze success. Dwight Evans will work to ensure a steady funding stream for such efforts. Dwight will also work to replicate the similar Back Street program started in Boston in 2001 to address declining industrial spaces in neighborhoods around the city – since then serving as a model for similar efforts in New York City, Philadelphia, and San Francisco. For example, 19 of Boston's neighborhood commercial districts have participated in the Boston Main Streets Program since 1995, resulting in the creation of over 1,000 new businesses and over 6,500 new jobs.
Support small businesses from within the community. Technological progress stands at the epicenter of growth today, and as even more important than capital, labor and resource inputs. With traditional industrial sectors such as auto engines or financial services, a region became dominant in a particular cluster once one or more large anchor enterprise established operations there. The large anchor enterprise attracted smaller firms to serve as part of their supply chain; the small firms in the industry were dependent on the large ones.
For the life sciences cluster and other high-tech sectors, the reverse is true. The large companies depend on the development of breakthrough innovations, and are attracted to physical concentrations of small start-up firms. Even the largest life sciences companies can generate only a handful of breakthroughs in the biosciences, genomics and similar fields. These big firms grow by monitoring the scientific innovations and discoveries under way in university laboratories, and the research carried out by small start-ups. The few start-ups that develop potential blockbuster drugs or devices become targets for quick acquisition; the large firms' success is dependent on being where the small firms are located so they can spot opportunities first before their national and global competitors. As noted economist Barry Bluestone has put it, "Globally important life sciences firms want to feed in the waters where the minnows are swimming." Massachusetts attracted nine of the world's ten major drug companies because of the presence there of a myriad of small life sciences firms. In short, encouraging small, community-based startups is the way we're going to grow the bigger economy.
Incentivize non-chain retail. Many cities have recognized that interspersing local or regional stores – service-oriented retailers, mom-and-pop shops and unique boutiques –as well as local cafés and restaurants create distinct character in contrast to cookie-cutter malls filled with national chains. In addition, diverse options from cultural outlets like libraries, theaters, and museums to such public services as schools, town halls and post offices, all add to the atmosphere and can help to generate traffic 24/7 and "provide a sense of permanence relative to easily liquidated chain stores." For nearly a century, federal policies have subsidized development strategies that have undermined cities and urban life; it's time to reverse those priorities.
Introduce new models for reviving unused urban space, such as "Pop-Ups." These short-term uses of vacant retail space, the likes of which are currently cropping up in cities like Philadelphia and New York, will reinvigorate declining shopping districts and main streets, and will serve to highlight the value of investing in these communities. Sponsored in partnership with public, non-profit and private organizations, Pop-up community gardens, restaurants, galleries, and businesses will energize our neighborhoods and provided local entrepreneurs with opportunities to "test the waters" and refine their business strategies.
No tax-breaks without job creation. Job creation incentives must be transparent and verifiable so that businesses receiving state incentives or tax breaks for their expansion or relocation can be held to their end of the bargain. If businesses don't meet their job-creation or other commitments, economic development funds can be recovered through clawbacks. It may seem like common sense, but "clawbacks" have been rarely used in recovering public funds, allowing businesses that don't fulfill the terms of their economic incentive agreements to keep their public funding with no financial consequences. But communities in states like Illinois, Texas, Michigan, and Kansas, have stopped looking the other way when companies don't keep their promises, and started taking back tax dollars that did not produce the intended results. Illinois communities took back funds from 37 companies who did not fulfill their local commitments in 2008, compared to six in 2005. In Albuquerque, City Economic Director John Garcia has recently proposed starting a new economic development recruitment fund using a portion of $5.2 million in recovered clawback money.
We should encourage other communities to do the same – but, even more, we must end the destructive bidding wars between all our cities that produce no new net jobs but only a race to the bottom. As the Minneapolis Federal Reserve has been arguing for two decades, "The power of Congress under the Commerce Clause is so sweeping that [it can] enact legislation to prohibit the states from using subsidies and preferential taxes to compete with one another…. To implement a legislative prohibition, Congress could impose sanctions such as taxing imputed income, denying tax-exempt status to public debt used to compete for businesses and impounding federal funds payable to states engaging in such competition." Dwight Evans agrees – and will press for such legislation in Congress.
Leverage local buying power. Buying local is what powers local business. We need to encourage large local and regional employers – especially large anchor institutions in health care and education – to stimulate their local economies by developing locally-based procurement policies aimed at inner city and minority businesses. The federal government can promote this by making it a requirement of the receipt of federal funds, on which such institutions – and many other large employers – rely.
Establish a living wage. The real value of the minimum wage has fallen dramatically over the past several decades. Recent legislation has resulted in increases scheduled through 2015,but even with the increased minimum wage, people working full time can still struggle to make ends meet – especially in cities that have high housing, food, and heating costs. A living wage determines the minimum income necessary for a worker to meet basic needs such as housing, clothing, food, transportation, and childcare.
Paid sick leave. Under a 2014 New York City law, businesses with 15 or more employees have to provide five paid sick days. Smaller employers have to provide five unpaid sick days. The New York City Council recently voted to require local businesses to give workers time off if they are ill or have to care for a sick child. The anticipated result will be fewer sick New Yorkers riding the subway, serving food in restaurants, or infecting their colleagues and classmates. Connecticut; San Francisco; Portland, OR; Washington, DC, and Seattle have all already approved sick leave rules. Paid sick time is currently available to only 40 percent of service workers, who interact directly with the public, compared to 61 percent of the overall workforce. We need to extend paid sick leave to all American workers.
Ensuring Access to Finance
As Dwight Evans has written in his book, Making Ideas Matter, he learned early in both neighborhood redevelopment and government that money makes a difference. Businesses, families, non-profits, and people all need money to succeed. Every neighborhood commercial center needs to include easy public access to real banking facilities – not exploitive financial substitutes. Community businesses and entrepreneurs need access to capital in an even broader sense.
Dwight Evans has been working to improve financial access for a long time. In 2004, Dwight helped to create the Helping Working Families Task Force; the Task Force's final report, Dollars and Sense: Realistic ways policymakers can help Pennsylvania's working families, was issued in January 2005. As a result, Dwight fought for additional funding for the Family Savings Account program. He also worked to ensure that Pennsylvanians receive sound credit counseling/debt management services with the passage of Act 117 of 2008 (HB 2294), the Debt Management Services Act.
Dwight Evans will continue in Congress to work to:
Ensure there is a bank at every neighborhood crossroad. In order to energize urban development in all neighborhoods, city officials, business owners, property developers, and non-profit institutions must work together to create strong local markets. Next Street Financial, based out of Boston and New York, offers a compelling model for how to connect small businesses with the large institutions, corporations, or nonprofits that can help them get big things done. Next Street works in partnership with ICIC, the leading authority on inner-city economies, to advise urban businesses on the strategies, organizational development, and marketing they will need to expand successfully in their communities. This kind of expertise enables them to transform communities by developing long-term strategies that make the most of local assets.
Provide access to capital and credit for small businesses by:
Providing loan guarantees for private banks to loan to struggling small businesses, enabling county funds to work with the financial community to leverage private-sector resources.
Establishing a nationwide Capital Access Program (CAP) to encourage banks to make loans available to small businesses, for startup and working capital lines of credit. Under CAPs, both borrowers and lenders pay a small fee matched by the government, to create a reserve account in case of defaults.
Creating a micro-lending fund to make capital available to businesses that do not have access to the traditional commercial banking sector.
Instituting a revolving loan fund to provide matching funds to companies and property owners seeking to renovate existing properties for laboratory space and to build new facilities.
Designing equity financing programs to help small and emerging businesses avoid excessive debt loads.
Launching early-stage seed financing programs to help entrepreneurs to protect their intellectual property, refine technologies, and write business plans.
Encourage neighborhood start-ups and entrepreneurs (particularly minority). We need a national small business start-up program targeting potential entrepreneurs in struggling neighborhoods. The program would provide business skills training, assistance with business plan development, and a microloan program that would provide loans of $50,000 or less. Similar to a program recently developed in Jacksonville, FL, this program would have an early detection system to flag those loans in danger of default and provide technical assistance to get the recipient back on track. The program would also have an outreach component to ensure people know about and take advantage of it.
Help low-and moderate-income families use individual development accounts to become self-sufficient and start their own businesses. We need to focus on helping families to grow their assets, not just their incomes. Individual development accounts (IDAs) are private savings accounts that can be used to pay for a first home, used for education or training, and to start a business, like IRAs, but they come along with a government match in order to encourage them. We should promote the use of IDAs as a way to increase savings and assist the start-up of a small business. I will work in Congress to provide a federal funding match.
Crack down on exploitative lending practices. I've worked hard to crack down on predatory "payday" lending in Pennsylvania, and we need to take this fight national. These unscrupulous practices especially target financially stressed military families on active duty – this should be a federal priority. We need federal payday loan legislation, including:
Requiring lending to be based upon the borrower's ability to repay the loan.
Limiting monthly payments on consumer installment loans.
A minimum loan term of six months In order to give borrowers enough time to repay.
Requiring payday lending companies to pay a fee of one percent of all gross revenues into a fund to support no-cost, community-based financial literacy training, outreach, and basic financial planning services.
Limiting total payday loans to any one customer, in both number and dollar amount.
Requiring a seven-day "cooling off" period between the time a loan is "paid off" and a new loan is taken out.
Allowing borrowers to pay in installments.
Requiring payday lenders to provide loan counseling prior to every customer.
Establishing a database requiring payday lenders to report the details of these transactions to ensure compliance with consumer protections.
Work with the banking community to create low-cost banking services in underserved neighborhoods. California's "Bank On" Initiative is a statewide program based on a successful initiative in San Francisco that has become a national model for getting working people access to conventional banking services. Participating banks profitably offer "starter" accounts for the unbanked that waive minimum balance requirements, accept alternative forms of identification, allow one free overdraft per year, and allow those with poor banking or credit history to open an account if they take a financial education course. Financial management counseling is provided to new customers to make the process less intimidating and confusing for the previously unbanked. This program needs to be replicated nationwide, and Congress and the Federal Reserve has the ability to make that happen.
Fighting for Strong Schools
Dwight Evans' mother taught him as a little boy to appreciate the value of a good education. As a result, the first job Dwight took after college was as a teacher in the Philadelphia public schools — and he's been working to bring better education to our children ever since.
In 1981, Dwight started the Dwight Evans Career Days to bring professionals into the elementary schools across my legislative district to expose children to different careers. In that same year, Dwight also hosted a professional development luncheon for principals to find out ways to assist them. The annual luncheon has now grown into educational networking session called the Northwest Educators Roundtable and includes the higher education, charter schools, and independent officials.
In April 1997, Dwight introduced the City of Philadelphia School District Reform and Accountability Act (House Bill 1343) designed to revolutionize the Philadelphia School District. It reformed the district's governance and management, strengthened accountability, improved teacher recruitment, and more. At that point, no one had ever introduced legislation that would fundamentally restructure the Philadelphia. Even though H.B. 1343 never passed the House, it did set the stage for the passage of the historic charter school bill in June of 1997. As a result, Philadelphia parents now have 86 additional options and other educational choices outside of the traditional public schools.
Dwight Evans will continue to work in Congress to support innovative efforts to expand educational opportunity. These are the kinds of educational initiatives the federal government can and must support and encourage:
Invest in every neighborhood school, making it a "community school." Dwight Evans applauds the efforts of Mayor Jim Kenney to launch "community schools" in Philadelphia. Kenny plans to launch five to seven such schools over the summer, with as many as 25 in the next four years. Community schools have proven effective in numerous other cities. Community schools become a hub for the community, not just a place where kids go to learn a few hours a day for only a portion of the year, but also a place where families can find activities and other resources, including basic health supports, where adults can find opportunities to learn, as well, and place for connections – to jobs, to community organizations and concerns, to the Internet, and to the world beyond.
For example, Cincinnati Community Schools now offer a range of social, academic and economic "wraparound" services to help communities deal with pressing needs and free teachers to teach, instead of just manage crisis after crisis. Services include:
Computing and technology access
Tutoring
Translation and ESL services
Job opportunity and hiring centers
Dental and health clinics
Discounted school supplies and clothes
Cincinnati schools moved from academic emergency in 2001 to "academic watch" to "continuous improvement" to "effective" by 2010 – the only urban district in the state of Ohio with that distinction. Cincinnati's public high school graduation rate climbed from 51 percent to 82 percent, and the achievement gap between African-American and white students was eliminated.
Expand health care centers in schools. We also need to increase the number of school based health centers nationwide, locating them at schools with the greatest needs. School Based Health Centers provide nurses, behavioral health practitioners, and health educators to provide needed information and services – including preventive care, routine exams, diagnosis and treatment of both episodic (like strep throat) and chronic illnesses (including asthma), immunizations, sexual/reproductive health education, and counseling – to keep students healthy.
Expand technology in schools. If education is about building our nation's future, then we should be ensuring that it involves access to the technology that forms the basis for that future. Dwight Evans wants the federal government to:
Work with the private sector to ensure high-speed broadband Internet access for all teachers and students.
Make Internet-accessible computers available to every student and teacher.
Require states and schools receiving federal funds to more to replace textbooks with digital content, including interactive and adaptive media within the decade.
Push states to allow as many on-line classes as students want to take.
Provide support for teacher training in curricular use of technology.
Increase Community Technology Centers (CTC). Community technology provide people with free access to computers so that they can search the internet, send and download files, and take technology classes. We need to determine the neighborhoods where people tend to lack access to technology and work to locate such centers there. CTCs can be located in libraries, public housing computer labs, senior centers, community centers, and spaces dedicated to the CTC.
Repeal the "Prior Use" Restriction on Federal Tax Credits for Rehabilitation in order to facilitate modernization of historic school buildings. There are potentially 3,000 such projects in the country that would create hundreds of thousands of jobs, all funded by private capital.
Fund Early Childhood Education. We need to expand pre-K and early childhood education in communities with struggling schools, with the long-term goal of guaranteeing universal pre-school for every child in the country.
Fund afterschool enrichment efforts, including sports and arts programs. Given the large number of annual dropouts (nearly half the number of students that graduate), as well as the pressure on teachers to improve scores, the incentive for students to remain in school is tenuous. A wider range of afternoon sports and arts programs will help more kids succeed and stay in school – and will keep them off the streets, out of gangs, and out of trouble.
Promote Kindergarten to College. Under this program, children entering kindergarten in San Francisco public schools are automatically given a College Savings Account containing a $50 deposit from the City and County of San Francisco. (Children enrolled in the National Student Lunch Program receive an additional $50 deposit.) Over 7,500 accounts were opened in the program's first two years. This could be the next generation's Social Security – but, because it invests for the future rather than consuming based on the past, much cheaper.
Keeping Communities Safe
Dwight Evans has long recognized that pro-active, community-centered policing is an integral part of vibrant communities. In 1996, Dwight started pushing for Philadelphia to adopt New York's pro-active, "broken windows" style of policing. Crime was dropping in New York, while in 1995, Philadelphia had experienced 432 murders. By the time a Daily News investigation showed that the Philadelphia police department had been drastically underreporting crime to the FBI, Dwight and other concerned legislators were holding town meetings with people like New York's legendary former police commissioner William Bratton as featured speakers, resulting in Bratton's hiring as a consultant, and former Bratton deputy John Timoney being named the new commissioner.
The federal government plays a major role in determining the kind of policing cities have across the country. It has subsidized and promoted the over-militarized approach to urban policing that has resulted in the counter-productive events in Ferguson, Baltimore and other cities in recent years. It is time, instead, that Congress support the kind of policing programs that both reduce crime and promote cities' quality of life and economic growth:
Expand HUD's "Cop Next Door" program. Create incentives for officers to live in higher crime areas so they will be a visible force, building relationships and partnerships with citizens, by expanding funding to bring HUD's "Cop Next Door" program, subsidizing home purchases by officers in high-crime neighborhoods, to all cities.
Bring the Police to the people. We should continue to expand our neighborhood policing efforts by creating more police satellite offices, especially in high-crime neighborhoods. Satellite offices could be used by officers to meet with residents, do paperwork, and take meals; they can also provide a place for launching foot and bicycle patrols. Such offices can be small; some cities locate them in storefronts to increase visibility, others put them in schools. Baltimore has seen a reduction of up to 25 percent in calls for service once satellite offices have opened in communities. Residents and businesses report that simply having a police car there helps deter crime.
Providing Real Time Data to Police. A Domain Awareness System or "dashboard" is one example of cutting-edge crime-fighting technologies is a that can instantly link police officers with interactive neighborhood maps, footage from nearby security cameras, and enable inter-departmental cooperation where needed to access any other information relevant to a crime or emerging threat in real-time, as it occurs – all using existing sources of public data, without the need for new surveillance. In New York City, a Domain Awareness dashboard is available to police on their laptops, mobile devices, in their squad cars, and also provide access to the city's arrest records, license plate readers, and 911 calls so that when an emergency call comes in, officers can quickly review prior calls from the same address – to help prepare them for the circumstances they may be facing.
Launching a Safe Place Initiative. No young person should feel that they cannot walk into a police station, fire station, community center or library if they feel they are in trouble. Within each of these places, a responsible adult should be available to contact someone (such as a youth worker or a parent) to assist the youth. Basic fundamental training and protocols could be provided fairly easily.
Establish City Gun Courts. The Philadelphia Gun Court was a seven-year experiment with a specialized court for illegal gun possession, established in 2005 in reaction to the high number of firearms violations and the 2004 death of 10-year-old Faheem Thomas-Childs in a cross fire outside his school in North Philadelphia. The court handled an estimated 800 defendants annually and featured mandatory treatment elements in addition to enhanced processing speed and intensive supervision protocols, with the ultimate goal of reducing aggregate levels of gun violence in Philadelphia.
Work with federal prosecutors to replicate approaches that get more of our most serious offenders off the street through tougher sentences. For instance, under Project Safe Neighborhoods, the U.S. Attorney's Office, the Chicago Police Department, the Cook County State's Attorney's office, and federal law enforcement agencies are aggressively prosecuting gang members and organizations. Every state defendant charged with a gun-related offense is reviewed for possible federal prosecution. The program began in two Chicago Police districts and has grown to six. Similarly, Project Exile, in Richmond, Virginia, used federal prosecutors and special agents to help remove violent offenders from the streets prior to a homicide. During the first 10 months of the program, Richmond realized a 41 percent decline in murders involving the use of a firearm. As the program continued, program designers invested in a substantial public outreach campaign that educated citizens and criminals alike about the program and the promise of swift and certain punishment for unlawful possession of a firearm.
Work with the police department and community groups to implement innovative gun programs. It's time Congress recognize that we can stand by the constitutional rights of gun owners yet still take commonsense measures to protect families from gun violence by, and against, juveniles. For instance, under St. Louis' Consent to Search effort, police identified homes suspected of containing illegal guns belonging to juveniles and requested parental permission to search the premises. Consent was granted 98% of the time, and half the searches turned up firearms that were then taken away from these juveniles.
There's no good reason why anyone should be storing or leaving guns where a minor is likely to gain access to it. There is no reason that guns cannot, like other consumer products like, say, Aspirin, contain safety features like safety locks for handguns, fingerprint recognition systems, and other measures to keep guns away from children and out of the hands of anyone other than responsible firearms owners. There is no reason we should seek stronger penalties against those who sell and distribute illegal guns to young people, or create safety zones around libraries, youth and daycare centers, public buildings, and schools. In a Congress that refuses even to allow research on the public health consequences of firearms violence, this may be a tough message to deliver – but Dwight Evans intends to deliver it.
Promoting Green Space and Clean Environments
Most Americans live in or near cities, and cities produce most of our economic advances; that's because of the density of activities, resources, people and their ideas that cities constitute. It's that density and concentration that makes cities – and economies – successful. But it can also be overwhelming sometimes. Cities provide most of what people need – but sometimes people need a break from all that.
Sometimes people need what urbanization has sometimes replaced: open space, greenery, and the natural environment. Clean air, room to run, space to think – people need these things, too, to lead and happy and productive lives. Our cities need to be places full of these opportunities, as well. Here's what Dwight Evans thinks we can do:
Expand city park accessibility. One way to expand park accessibility is to strategically put new parks where the people are. For example, in Denver, Colorado, nine out of every 10 residents live within six blocks of a park, and the city overall has 9.7 acres of open space per 1,000 residents. This high level of accessibility was achieved in part by a careful analysis of the distribution of parkland throughout the city, using GIS mapping technology and a "six-block criterion." The city used its capital appropriations funding to address the gaps or inequities it identified. Now, it plans to raise the standard for accessibility from six to only four blocks (or approximately 1/3 mile) from people's residences.
Create a parklet program: This initiative, inspired by parklets in New York and San Francisco, creates seasonal patio-like little parks out of two existing parking spaces in commercial areas during the Spring and summer months. The Boson Globe has reported each parklet will cost about $12,000.
Plant more trees. Pennsylvania's TreeVitalize Program is a model for a concentrated tree planting effort. Responding to an alarming trend of the loss of trees in Pennsylvania's metropolitan areas, TreeVitalize is a public-private partnership created to help restore tree cover, educate citizens about the benefits of planting trees in their cities, help local governments to protect and restore them. Launched in 2004, TreeVitalize has worked with communities to plant over 350,000 trees in 14 metropolitan areas. In the City of Pittsburgh, TreeVitalize has planted over 17,000 trees since 2008.
Support and replicate programs like Philadelphia's creation of rooftop parks and green space.
Extend free WiFi to city parks and repurpose all payphone kiosks with WiFi capability. Converting unused payphone kiosks into free wireless hotspots will enable any user within a 100 to 200 foot radius to access internet on their phones, laptops, tablets and other WiFi devices, without needing to share any personal information. Boston introduced this program in trial form with plans to provide wireless access at 16 existing pay phone sites throughout downtown; one demo wireless site near City Hall Plaza garnered the attention of 200 people in a span of just 24 hours, and with zero advertising, resulted in 2,000 devices accessing the Internet on that one day alone. New York City is creating the world's largest and fastest free public Wi-Fi network by replacing its payphones. Kiosks, called "Links," will provide New Yorkers with an "incredibly fast, secure and private" Wi-Fi network with a 150-foot radius, free domestic calling, two USB charging ports, a tablet for accessing the internet, and a red 911 button to contact emergency services. As many as 10,000 links will be installed across the city.
We need to expand this initiative to all cities, especially low-income neighborhoods where fewer residents can afford their own Internet service. By providing ads on the booths, advertisers will absorb the cost of the initiative with little to no additional cost to the city or the public.
Share This Page