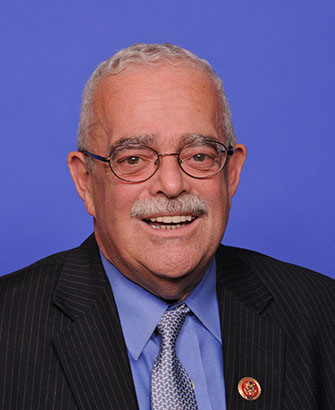 congress Gerald E. Connolly Contact information
Here you will find contact information for congress Gerald E. Connolly, including email address, phone number, and mailing address.
Contact Congress Gerald E. Connolly
Gerald Edward Connolly is an American politician serving as the United States Representative from Virginia's 11th congressional district, first elected in 2008. The district is anchored in Fairfax County, an affluent suburban county west of Washington, D. C. Connolly is a member of the Democratic Party.
Gerald E. Connolly for congress
On This Page
Congressman Gerald E. "Gerry" Connolly has been representing the 11th Congressional District of Virginia in Congress since 2008, winning a seat that had been held by a Republican for over a decade.
Gerry is serving his seventh term in Congress, and is a senior member of the House Committee on Oversight and Reform, where he chairs the Subcommittee on Government Operations. On the Oversight Committee, Gerry uses his background in state and local issues to shape government practices on procurement, technology and information policy and conducts oversight of federal agencies, including the United States Postal Service and the Census Bureau. He is a tireless advocate for the incredible civil servants, government contractors and information technology workers who make up the backbone of Northern Virginia's economy and workforce.
Congressman Connolly also serves on the House Committee on Foreign Affairs, as well as on the Subcommittee on Middle East and North Africa and the Subcommittee on Asia and the Pacific. As a former Senate Foreign Relations Committee staffer, he employs his experience to advocate for the international pursuit of human rights and the rule of law, democracy and self-determination, and constructive use of foreign development aid and assistance. Congressman Connolly currently serves as the President of the North Atlantic Treaty Organization Parliamentary Assembly (NATO PA), where he guides their international security agenda and is focused on strengthening US commitment to the transatlantic alliance.
In Congress, Gerry has received numerous awards for his efforts to assist veterans and the children of active military families at war, promote smart growth initiatives, protect parklands and fragile natural areas, and fight for increased research and treatment for breast cancer. He was elected President of the Freshman class by his colleagues, and in that role served as a liaison to House leadership, advocating for pragmatic yet progressive policies supported by a broad range of fellow members of Congress. Through tough economic climates, Gerry has successfully steered funding to Northern Virginia for vital projects, including completion of the Fairfax County Parkway, widening of the Prince William Parkway, accelerating work on Rail to Dulles, purchasing locomotives and rail cars to maintain safety and add capacity on Virginia Railway Express, and funding for Metro including the Silver Line expansion. In Fairfax and Prince William, he has also fought to save teachers' jobs and protect quality education.
Gerry's career as a public official began on March 28, 1995 when he was elected Providence District Supervisor on the Fairfax County Board of Supervisors, which he served as for nine years. In 2003, he was elected Chairman of the Fairfax County Board of Supervisors and was reelected in 2007. As Chairman of the ten-member board, Gerry balanced a budget of $4.5 billion and managed a county that, based on size, would make it the nation's thirteenth largest city, twelfth largest school district, and sixth largest office market. He served as Chairman of the County's Legislative Committee and Vice-Chair of the Economic Advisory Committee, as well as Chairman of the Board of the Northern Virginia Transportation Commission (NVTC), Chairman of the Northern Virginia Regional Commission (NVRC), Chairman of the Board of the Metropolitan Washington Council of Governments (COG), and Chairman of the region's Emergency Preparedness Taskforce. Gerry represented Fairfax County on the Board of the Virginia Association of Counties (VaCo) where he also served as president.
In 2000, Gerry received COG's Scull Award, the region's highest award for leadership, for his work on promoting telework throughout the Metropolitan Washington Region. In 2002, he received an environmental achievement award from the Hunter Mill Defense League and was recognized by Fairfax Trails and Streams for his role as "father" of the forty-mile cross-county trail, which was renamed the "Gerry Connolly Cross County Trail" in his honor by the Fairfax County Park Authority in 2014. In 2005, Gerry received an award from Catholics for Housing for outstanding political leader. In 2006, he was named Outstanding Local Official in the United States by the American Public Transit Association. Gerry has been recognized for his leadership on a number of issues including gang prevention, for which he was named Boys and Girls Clubs of America's 2006 Man of the Year. In 2013, Gerry was named the FedScoop Tech Champion of the Year, and in 2015 was a recipient of the Federal Computer Week Eagle Award. In 2016, he was given the Protector of The Potomac Award by the Potomac Riverkeeper Network for his work protecting constituents and the environment from toxic coal ash following the closure of the Possum Point power plant.
Gerry is a dedicated community leader, and his leadership and common-sense approach to community issues marked his term as Mantua Citizens Association (MCA) president and his two terms as president of the Fairfax County Federation of Citizens Associations, the premier nonpartisan citizen organization in Fairfax County. The Star-Texaco storage facility oil spill at the Pickett Road tank farm was discovered during Gerry's tenure. He worked with local, state, and federal officials to resolve the problem.
Gerry received a B.A. in Literature from Maryknoll College in Glen Ellyn, Illinois, and an M.A. in Public Administration from Harvard University in 1979. After graduating from Harvard, he began a ten-year career with the U.S. Senate Foreign Relations Committee, where he worked for then Senator and future President Joe Biden. Prior to his election to Congress Gerry spent twenty years in the private sector working in the information technology and government contracting industry, serving as the Vice President for Washington operations for SRI International and as Vice President for Community Relations for SAIC, a fortune 500 company headquartered in Fairfax.
Gerry Connolly and Cathy "Smitty" Smith, his wife of more than forty-five years, live in Mantua and have been residents of Fairfax County since 1979. Their daughter, Caitlin Rose, is a graduate of the University of Virginia.
Criminal Justice Reform
Black Lives Matter, and it is clear that America has yet to truly confront and reckon with the pervasive individual and structural racism that this country was founded on. Congress needs to take action to not only address the horrifying epidemic of police brutality against people of color, but the underlying systems by which racial, social and economic inequality continue to be perpetuated.
Racial Justice
Justice for Americans of color does not end with overhauling our criminal justice system – we need holistic, system-wide approaches to materially improving the lives of Black, Brown, indigenous and immigrant adults, children, and families, as well as beginning to fully confront and address the history of racism in this country and the ways in which it manifests today.
Protecting Health Care
If the global pandemic that began in 2020 has made one issue abundantly clear, it is the need for all Americans to have access to affordable, quality, reliable healthcare. Congressman Connolly encourages everyone to get a Covid-19 vaccine as soon as possible – it is the best thing you can do to protect yourselves and your loved ones from the pandemic that has cost more than 700,000 American lives (find a vaccine here). He is proud to have been an original supporter and consistent defender of the Affordable Care Act, which has lowered costs and expanded health care access to millions of Americans, many of whom would not have insurance otherwise. The ACA also ensured those diagnosed with pre-existing conditions cannot be denied coverage, helped to stabilize premiums, and guaranteed children could stay on their parents insurance plan until the age of twenty-six. Despite the former Trump administration's attempts and Republicans continued attacks on the ACA from the national to local levels, it remains overwhelmingly popular with the public and improves the lives of more than 3 million people across Virginia, where the uninsured rate has continued to shrink by more than 30%.
Congressman Connolly also helped champion Medicaid expansion, a six year fight that has seen more than 400,000 newly eligible Virginians receive healthcare coverage, and believes we should go further by lowering the enrollment age and expanding coverage to include dental, vision and hearing care. He has fought for the Children's Health Insurance Program, which gives healthcare coverage to more than 200,000 children in the Commonwealth, as well as the Federal Employee Health Benefits Program which provides high-quality healthcare coverage to so many civil servants and their families in the 11th Congressional District. Additionally, Gerry has consistently advocated for full funding for the National Institute of Health, Planned Parenthood and maternal health, and research and development to solve the medical issues of the 21st century. And with the ongoing attacks on reproductive freedoms, he believes it is beyond time to enshrine the protections of Roe v. Wade law.
In the 117th Congress, Congressman Connolly became a co-sponsor of the Mental Health Justice Act of 2021, which supports state and local governments with the training and dispatching of mental health experts to aid citizens facing behavioral health issues or crises, instead of police. He is also a co-sponsor of The Protecting Consumer Access to Generic Drugs Act of 2021, ensuring pharmaceutical companies don't artificially inflate the price of drugs that should be available as generics. As the Covid-19 pandemic has demonstrated, public health depends on world-wide cooperation, and that is why Congressman Connolly has been fighting to codify the The Global Health and Security Act and ensure US investments in global efforts to prevent, prepare, and respond to worldwide public health threats since before 2020.
Just as he has always done, Congressman Connolly will always stand to protect health care for all Americans and continue to fight to protect, improve, and expand our health care services.
Retirement Security
Medicare and Social Security are two of the most fundamental cornerstones of our society, programs every working American pays for with the guarantee that upon retirement, they will have the resources and security they need to live comfortably. The importance of these programs has only become more clear during the global pandemic, which has disproportionately harmed our seniors and strained our healthcare systems. Republicans have consistently demonstrated that they are intent on dismantling these essential programs to deliver tax breaks for corporations and the wealthy, while leaving seniors vulnerable and without the resources they depend on for financial security, health, and quality of life.
Congressman Connolly has consistently fought against any efforts to defund or privatize Medicare, advocating for its expansion while working to close the "Medicare Donut," lower the Medicare age and include hearing, vision and dental coverage, make prescription drugs more affordable, retain access to generics, and hold pharmaceutical companies accountable for their actions. He was a staunch proponent of the Affordable Care Act, and has used his position on the House Committee on Oversight and Reform to root out financial inefficiency in the Medicare system, targeting the over $70 billion that is lost annually due to waste, abuse and fraud. Congressman Connolly has recently led the fight in federal support for assisted living facilities, which have been so harshly impacted by the pandemic and provide vital assistance to the individuals and families who depend on them.
Gerry Connolly knows how important it is to protect and strengthen Social Security for seniors. Social Security should be a reliable program for all working people in America; it is a promise from the Federal government that workers who pay into it should have access to it when they need it. This is all the more important during a pandemic, which has forced millions into unemployment and increased financial and food insecurity. He opposes any plan to privatize Social Security and put American's retirement plans at financial risk. Congressman Connolly has consistently worked on a bipartisan basis to improve and preserve the Social Security system for our current and future generations, and given the uncertain future of both programs believes this work is more important than ever.
Reproductive Justice
Congressman Connolly has always defended the rights of women to make decisions about their reproductive freedoms and bodies, especially in the face of an increasingly extreme Republican party and conservative majority on the Supreme Court. Their most recent decision not to intervene in the passage of a recent Texas abortion ban effectively overturned the protections enshrined in Roe v. Wade, and is foreboding of worse to come.
The greatest priority for Congressman Connolly is passing a law that codifies the protections of Roe v. Wade, and the right for women to make choices about their own body. He has led the fight to overturn the Hyde Amendment and allow federal funding for abortion, has fought to stop the government from trying to pry their way into the personal business of a woman and her doctor, and defended Planned Parenthood and the breadth of indispensable services they provide from continuous Republicans political attacks and attempts to defund them.
When abortions are banned, they don't stop happening – they just become more dangerous, and only available to those who can afford them. As with most issues, access to reproductive rights can depend on one's race, income, and background. Congressman Connolly understands the need for equal and equitable access to Medicare, funding for affordable family planning and abortion coverage, and ending workplace discrimination due to pregnancy or related medical conditions – a focus of the Pregnant Workers Fairness Act, which the Congressman co-sponsors. He is proud that his advocacy for female and reproductive rights has gained him the endorsements of Planned Parenthood Action Fund and the National Organization for Women PAC, as well as an 100% voting record from NARAL.
Compassionate
Immigration Policy Implicit in the name, DREAMers embody a story of resilience: they represent the millions of immigrants who were brought to the United States as children by parents seeking to shelter them from the poverty, violence, or persecution that they faced in their native countries. As a nation of immigrants that rose to become the most powerful, wealthy nation in the history of the world, our government is responsible for treating DREAMers and all undocumented immigrants the way we would hope our children would be treated. We cannot separate families and deport people to countries they have no recollection of, as Trump and the Republican party inhumanely insist. It is the responsibility of Congress to ensure all refugees and immigrants have the right to a life of freedom and the opportunity to become citizens – and Congressman Connolly has been fighting on their behalf since he was first elected.
Congressman Connolly is a vocal advocate for DREAMers, having supported the Deferred Action on Childhood Arrivals program, which gave these young people the freedom to come out of the shadows and live a life without fear of deportation. He opposed the Trump administration's attempt to end DACA and has joined in multiple bipartisan efforts to enshrine it into permanent law. Programs such as DACA have been vital for the future of these children, but we need to take the next step to make sure they have had the opportunity to work, attend school, and become US citizens. In Virginia there are more than 12,000 DREAMers, and Gerry is committed to protecting them as well as their families from the cruelty of any separation or deportation. He also staunchly opposed limits on refugees imposed by the Trump administration, and publically pressured President Biden to reverse those limits, as well as having introduced the Lady Liberty Act of 2021 to institute a minimum of at least 125,000 refugees to be admitted to the country annually. When the Afghan government collapsed to the Taliban, he joined the community in welcoming the fleeing refugees to Northern Virginia with open arms, and his office worked with public and private groups to coordinate the departure and asylum applications for more than 21,000 Afghans. As the grandchild of immigrants, Congressman Connolly knows that those who come to the United States pursuing the American Dream are not so different from us, and deserve a fair chance, and that the more than 11 million undocumented people who already live and pay taxes here deserve a path to citizenship.
Environmental Justice
Climate change is one of the most pressing issues our society faces, endangering not just every individual here in Virginia and across our nation, but the future of humanity and our entire planet. As a founder and co-Chairman of the House Green Dogs, the largest environmental caucus in Congress, Congressman Connolly has consistently advocated for a 21st century, clean energy future. He helped successfully pass the largest government investments in clean energy, and was a proud supporter of the Paris Climate Agreement and Clean Power Plan. Congressman Connolly has continuously opposed Republican efforts to weaken the Clean Air Act, Clean Water Act, and Endangered Species Act. For his efforts, Gerry has consistently been endorsed by the Sierra Club and the League of Conservation Voters, two of the largest pro-environment advocacy organizations in the country.
In his fight to stop climate change, Congressman Connolly became one of the original co-sponsors of the Green New Deal (GND), which creates a framework for the nation to transition into a green future centered around the principles of climate justice. The GND commits to the decarbonization of the economy, a federal jobs guarantee with large-scale public investments, and an emphasis on transition into a lower-carbon society that addresses the racial, social and economic impacts of environmental justice. This deal allows us to build a greener, more sustainable plan for the future, while also ensuring a just transition and jobs for all who are affected. To do so, he has cosponsored The Energy Innovation And Carbon Dividend Act, which imposes caps on corporate carbon emissions to invest in a zero carbon future.
Congressman Connolly understands that the fight for our environment begins here at home – and it is one he has been waging since he was a Fairfax County Supervisor, when he developed the County's first Comprehensive Environmental Plan and Cool Counties Initiative. He continues leading the decades-long fight to oppose oil and gas drilling off the coast of Virginia, as well as stopping the Trump administration attempts to eliminate essential funds for cleaning the Chesapeake Bay. He helped force local power companies to clean up toxic coal ash from groundwater sources in our community here in Northern Virginia. He has been pushing Congress to ban single use plastic, increase funding for water infrastructure, permanently reauthorize and fund the Land and Water Conservation Fund, and continue to expand preserved lands across the country – including opposing drilling in the Arctic Wildlife Refuge. Climate change must be stopped, and to do so we need the dedication, action, and accountability that Congressman Gerry Connolly delivers each and every day for the people of the 11th District, Virginia, and the country.
Ending the Gun
Violence Epidemic Shootings have reached every corner of our lives – schools, houses of worship, movie theaters, bars, restaurants, spa's, super markets, malls and more, leaving families across the country fearing for their lives during what should be safe, everyday activities. While high profile cases of gun violence shake our communities, we also know that the majority of gun violence is not random, and disproportionately impacts our most vulnerable communities and those struggling with mental health difficulties. Congressman Connolly has always been a strong supporter of common-sense gun safety, and understands we need to take a holistic approach to ending gun violence, preventing unnecessary deaths, and beginning to heal our community.
Congressman Connolly is proud of his endorsement from the Brady Campaign and Gun Sense Voter, and of his "F" rating from the NRA, which is headquartered in Fairfax and where he frequently joins the community to demonstrate, hold vigils, and protests. He held an open town hall in the wake of the Parkland shooting with students from his district, marched in the streets of Washington and met with the organizers of the March for Our Lives Rally in support of their pursuit of gun reform and policy change. Congressman Connolly supports reinstating the Assault Weapons Ban, mandating safe gun storage, implementing universal background checks before purchasing a gun, and closing the gun show loophole. He also knows we must end the white supremacist radicalization that has prompted so much domestic terrorism in recent years, while also ensuring police officers are actually keeping their communities safe and not contributing to violence as well. And we need a whole-of-government approach, providing the economic, social, and medical security that ensures those who need help get it and the most vulnerable do not feel the need to turn to violence. Congressman Connolly believes wholeheartedly that these steps are essential to keeping guns out of the wrong hands, saving lives and preserving our community while respecting the rights of all.
Prescription Drugs
Congressman Connolly knows that we are facing a dual crisis of prescription drugs: an opioid abuse epidemic ravaging our country that has taken more than 450,000 lives since 1999, and constant increases in the cost of legitimately prescribed medicine, all while confronting an unprecedented global pandemic that has taken more than 700,000 American lives.
The victims of drug addiction need to be helped and supported through their rehabilitation, not punished and facing criminal prosecution. That is why Congressman Connolly co-sponsored the Comprehensive Addiction Resources Emergency Act, to establish programs and funding to address substance abuse, treatment, recovery, and harm reduction, as well as the distribution of overdose reversal drugs such as Narcane. These drugs and programs have been proven to be life saving tools that need to be made available to each and every individual who suffers from addiction. He has also consistently advocated for Medicaid expansion, which would bring in an additional $100 million to help the fight against addiction, and another $200 million which would support mental health treatment and initiatives on the road to recovery, while lowering the Medicare enrollment age and expanding coverage to include dental, vision, and hearing.
Congressman Connolly also introduced the Opioid Immediate Suspension Order Act, which was geared towards helping the Department of Justice respond to the growing crisis, allowing them to investigate and suspend distributor's licenses if there were suspicious findings. Since then, the Federal government has begun to hold pharmaceutical companies accountable for damages caused by their intentional overprescription and marketing of opioids and other drugs that addicted millions and killed people across the United States, including a $10 billion settlement with Purdue Pharma for their role in the opioid crisis. Congressman Connolly will not turn his back on the individuals, families and communities that need help combating addiction.
At the same time, Americans who have legitimately prescribed drugs have faced constant increases in costs, with many of our low-income individuals and senior citizens unable to afford necessary medications. Expanding Medicaid and capping the cost of insulin are steps in the right direction for Virginia, but much more has to be done to ensure all Americans have access to the affordable prescription drugs they need to survive. Congressman Connolly is proud to be a co-sponsor of the Elijah Cummings Lower Drug Costs Now Act to demand the Department of Health and Human Services negotiate on the prices of pharmaceuticals and health care, and imposes penalties on companies that attempt to price gouge medicine. He also supports the Protecting Consumer Access to Generic Drugs Act of 2021, which ensures companies cannot collaborate to artificially increase the prices of drugs that should be available as generics.
On the House Committee on Oversight and Reform, Congressman Connolly has supported investigations into pharmaceutical company price gouging, including the ridiculous 500% increases on the cost of EpiPens in 2016 and the $750 per pill crimes of Martin Shkreli. He also supports the Biden administration's vaccine patent waiver, understanding that this vaccine is a result of years of massive government funding for research, and that this pandemic demands unprecedented public-private partnership in order to save lives here in the US and across the world. Even before the pandemic, he was fighting to codify the The Global Health and Security Act to ensure US investments in global efforts to prevent, prepare, and respond to worldwide public health threats. Through oversight, accountability, reform, cooperation and competition, prescription drug prices will become more affordable and available for those who need them here in Virginia and across the country.
Good Governance
The four years of the Trump Administration were plagued by corruption, conflicts of interest, and overt attempts to politicize and profit-off the power of government. He was the first President in modern history to refuse to release his tax returns, disclose his foreign relationships, or divest from his personal businesses, while catering to donors and foreign governments for the benefit of him and his family. His cabinet members engaged in illegal insider trading, violated the Hatch Act daily, and enabled his lies about the election being stolen from him, undermining our democracy for their own personal and political gain. Trump and his allies actively encouraged his followers to invade the Capitol on January 6th, in an attempt to overturn a free and fair election which led to the death of 7 people and injured hundreds of police.
Congressman Connolly used his position on the Oversight Committee to consistently hold Trump and his cronies accountable, launching legitimate investigations into their business dealings and corruption within the former administration. Gerry knows this work does not stop because we have a new administration – we need to continue ensuring accountability and restore America's confidence in the security of their elections and the integrity of their government officials. That is why Gerry supports the commission investigating the attempted insurrection on January 6th, believing it is imperative for both Democrats and Republicans to set aside politics to address the growing threat to American democracy. In addition, Gerry has always supported agency and department Inspector Generals in their pursuit of internal accountability, including as a co-sponsor to the Inspector General Independence and Empowerment Act to ensure that no future president is able to remove an IG who is dutifully doing their job for political, personal, or illegitimate concerns. Additionally, Gerry is a co-sponsor of the Scientific Integrity Act which mandates each government agency to appoint a Scientific Integrity Officer and establish a process to guarantee that any scientific research is exempt from political or other considerations.
Congressman Connolly has always believed that elected officials work on behalf of the people, and that well-run, safe, and trustworthy elections are essential to good government. The For the People Act, which Gerry co-sponsored, would make huge strides towards securing our elections, make it easier for citizens to register and vote, reduce the influence of big money in elections, limit partisan gerrymandering, and hold our candidates and elected officials to the ethics standards their constituents deserve.
Central to guaranteeing one person equals one vote in this country is finally granting Washington, D.C. and Puerto Rico statehood status. For far too long, the millions of residents of these territories have paid taxes without any representation in the democratic body that governs them. Gerry is proud to have co-sponsored statehood for his neighbors in DC, and has been essential in the DC Statehood bills historic passage in the House. Gerry also supports an amendment to the National Voter Registration Act of 1993 that would automatically register eligible voters when they get identification from their State department of motor vehicles, facilitating voter registration and getting voters engaged in the democratic process, as well as legislation that expands the requirements for campaign finance disclosures for corporations and Super PACs. Congressman Connolly believes each of these steps are imperative to begin to restore American confidence in the integrity of elections, and ensure good governance for all.
Serving Those Who Serve Us
Congressman Connolly is grateful to all of the individuals who serve our nation, and is committed to making sure our government dutifully serves veterans of all backgrounds. Over 80,000 veterans and their families live here in the 11th district of Virginia. When soldiers return from duty, Congressman Connolly is committed to ensuring they have chances to further their education, have reliable access to medical care, and successfully re-enter the civilian community and workforce.
To this end, Gerry has and continues to support legislation that improves the lives of our veterans, helping pass the Federal Worker Leave Fairness Act to ensure veterans had uninterrupted access to their benefits despite the Covid-19 pandemic. He also helped pass the Veterans' Compensation Cost-of-Living Adjustment Act of 2017, which increased compensation to veterans who were disabled while in service. He co-sponsored the Veterans Mental Health Accessibility Act, which aims to extend and enhance medical services with nursing homecare, and provide special attention to all mental illnesses for combat veterans on active duty. Congressman Connolly is a strong advocate for increased funding to and oversight of the Department of Veterans Affairs in an effort to guarantee our veterans receive the best care possible in an effective and timely manner.
Giving back to our veterans and their families has always been a top priority for the Congressman. He helped pass the Families of Fallen Servicemembers Act, which guarantees the immediate payment of benefits to families of those who pass away in the line of duty, as well passing legislation to establish a Military-Civilian Task Force on Domestic Violence to address instances of domestic violence within the military. His efforts and actions have gotten him recognized by Our Military Kids, who awarded him with the "Friend of Military Kids" award for his work on behalf of military families. Gerry has consistently received a perfect score from our Military Officers Association of America. Congressman Connolly will not stop here, and continues to be an advocate for our veterans, fighting for the brave people that honorably serve our country.
Share This Page