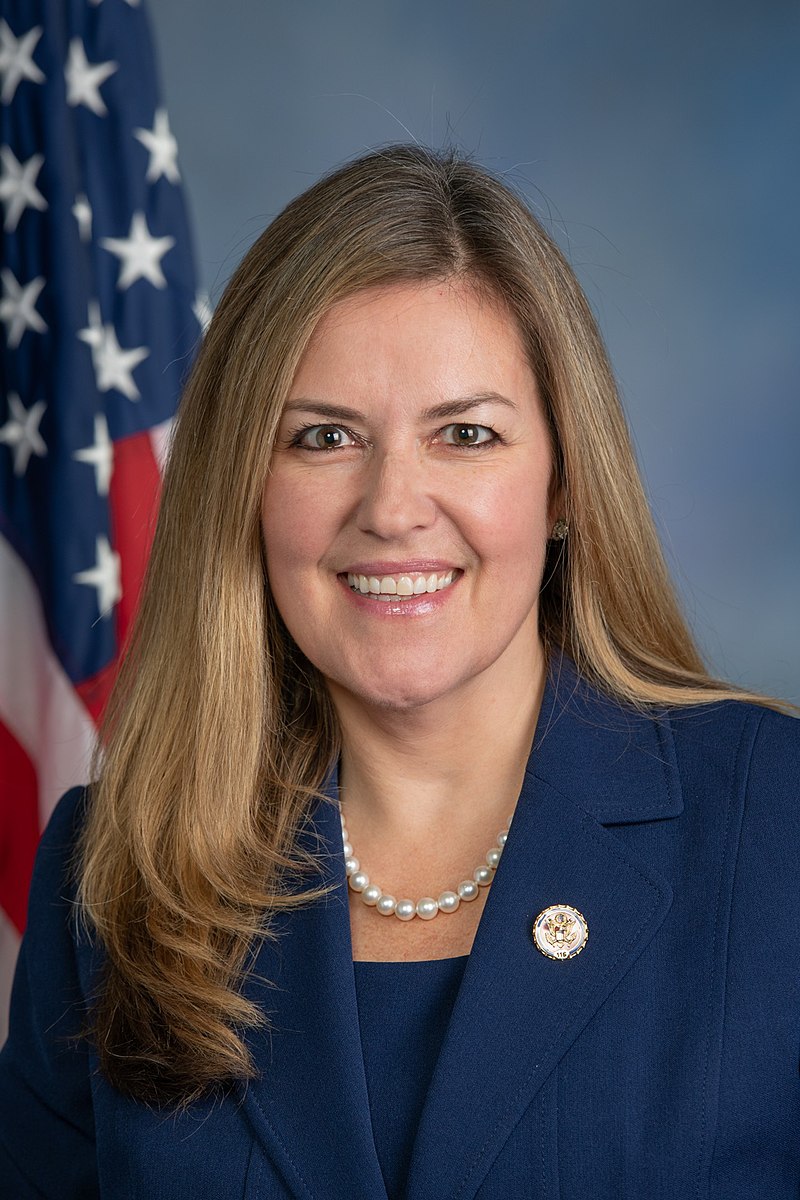 congress Jennifer Wexton Contact information
Here you will find contact information for congress Jennifer Wexton, including email address, phone number, and mailing address.
Contact Representative Jennifer Wexton
Jennifer Lynn Wexton is an American lawyer and politician from the Commonwealth of Virginia who has served as the United States Representative for Virginia's 10th congressional district since 2019. The district is anchored in the outer portion of Northern Virginia.
Jennifer Wexton for congress
On This Page
Congresswoman Jennifer Wexton has been serving the people of Northern Virginia and Shenandoah Valley for two decades as a prosecutor, advocate for abused children, state Senator, and now a member of the U.S. House of Representatives from Virginia's 10th District.
In her legal career, Jennifer served as an Assistant Commonwealth's Attorney for Loudoun County, prosecuting felony and misdemeanor criminal and traffic cases in all of the Loudoun Courts. She later served as a court-appointed guardian ad litem, representing abused or neglected children, as a special justice in mental commitment hearings, and as a substitute judge in proceedings in Loudoun County's district courts.
Jennifer took her passion for protecting others to the state Senate, winning a special election in January 2014. In her five years in Richmond, Jennifer found bipartisan support for her legislation to make our children safer, combat the heroin and opioid epidemic, increase access to affordable healthcare, prepare our children for jobs of the future, ease traffic congestion, and bring more businesses to Northern Virginia.
Jennifer came to Congress with experience in legislating and a deep understanding of Virginia's 10th district and the issues that matter most to our region's families. In Congress, Jennifer has worked to make health care more affordable for our families, keep our kids safe from gun violence, and has fought to protect the interests of federal workers and contractors in our region. She has introduced 17 pieces of legislation in her first term, passing four bipartisan bills through the House, with her recently introduced Retirement Protection Act being signed into law as a part of the CARES Act Coronavirus response.
Jennifer lives in Leesburg with her husband, two sons, and two rescued labrador retrievers.
Criminal Justice Reform
The criminal justice system is not always fair or just. As a former prosecutor, substitute judge, legal advocate for children, and as a legislator, Jennifer has seen this all too clearly. One example: Virginia led the nation in prosecuting kids criminally for even minor incidents that take place in our schools. That's why she passed legislation in the state legislature to promote alternatives to suspension, including positive behavior incentives, mediation, peer-to-peer counseling, community service, and other intervention alternatives so that we're sending fewer of our children into the school-to-prison pipeline.
During her time as a prosecutor and defense attorney, she saw first-hand the disparate application of justice toward Black Americans and the deep need for a response of concrete legislative action. She believes our nation should be able to provide justice while also correcting injustices that plague our criminal justice system and lead to mass incarceration. That's why she is a proud co-sponsor of the Justice in Policing Act of 2020. This legislation aims to make sweeping reforms to address discriminatory and excessive policing practices.
Congress should make our system more effective, efficient, and equitable for all. Jennifer supports reforming mandatory minimums, ending use of for-profit private prisons, working with localities and states to promote community policing, supporting reentry programs and voting rights restoration, supporting drug, mental health and veterans courts, and decriminalizing possession of marijuana.
Disability Rights
Jennifer is a staunch advocate for people with disabilities. She believes that America has major strides to make to become more inclusive for people with disabilities and that Congress has a duty to move forward in this mission.
In the State Senate, Jennifer passed legislation that closed a loophole and extended parental support for severely disabled and special-needs children over age eighteen, giving relief to single parents. She also created a law that stemmed the school-to-prison pipeline, which disproportionately impacts children with disabilities, by implementing alternatives to suspension. She fought for increased funding for Intellectual Disabilities (ID)/Developmental Disability (DD) Waiver slots to shrink waiting lists, the implementation of a more inclusive environment for students with disabilities, expanded state and local employment opportunities for those with disabilities, a focus on patient-centered, community-based centers and housing options, and Medicaid expansion to cover our most vulnerable Virginians.
In Congress, Jennifer has been a strong defender of the the Americans with Disabilities Act and the Social Security Disability Insurance Program. She is dedicated to expanding educational and employment opportunities for people with disabilities and protecting funding for Medicaid and other affordable healthcare programs.
In 2019, Jennifer introduced the Personal Needs Allowance (PNA) Modernization Act to support our seniors and disabled Americans. This legislation would double the federal floor of the PNA and align its value with today's economic realities.
She has made protecting children and students with disabilities needs a top priority in Congress. She successfully amended the Strengthening Health Care and Lowering Prescription Drug Costs Act, calling attention to the negative impact short-term and junk plans have on children with complex medical needs. She's been fighting for access to education by supporting the IDEA Full Funding Act, which would gradually increase IDEA spending to cover 40 percent of the average per pupil cost of special education.
Jennifer has also fought to keep disability rights at the forefront of major budget conversations and decisions. In response to Trump's fiscal year 2021 budget, she was a vocal opponent of nearly $1 trillion cut from Medicaid and ACA subsidies which would jeopardize health care for millions of Americans. Jennifer will not stand to see funds vital for protecting disability rights lost in the federal budget.
Education
Jennifer is a proud product of public education from elementary through law school, and both her children attend Loudoun County Public Schools. She believes strongly that every American deserves a high-quality public education from their first day of pre-k to their college graduation.
In the state Senate, Jennifer was a strong advocate for education priorities. Her initiatives included eliminating unnecessary standardized tests, modernizing school teaching, and opposing Republican efforts to take away local control of schools. She passed legislation to stem the school-to-prison pipeline through alternatives to long-term and short-term suspensions, which disproportionately affect minorities and students with disabilities.
Jennifer's state Senate priorities, including higher education loan refinancing and efforts in sexual violence prevention and survivor advocacy, have not ceased in her Congressional work.
In Congress, Jennifer is a tireless advocate for improving educational access and resources from pre-K to college. In her first year in Congress, she supported record base funding for Title I schools, Head Start, and the Child Care and Development Block Grants. She believes we need to reduce the student-to-provider ratios within school systems; that's why she is a cosponsor of the Student Support Act which would provide $100 million in grants to states to hire school social workers, psychologists, and counselors.
An avid defender of making higher education more affordable, Jennifer believes that Congress must support student loan borrowers. From her seat on the Financial Services committee, she has advocated on behalf of borrowers to the Consumer Financial Protection Bureau in order to ensure they are providing proper protections from predatory lenders. She has also fought to improve federal student financial aid programs, consolidate federal student loans, expand loan forgiveness, and increase accountability measures through the College Affordability Act.
Affordability is a barrier to higher education that Jennifer works to combat in Congress. In 2020, she introduced the bipartisan Yellow Ribbon for Overseas Education Act to remove barriers that prohibit student veterans from using the Department of Veterans Affairs Yellow Ribbon Program to attend overseas colleges and universities.
Jennifer knows how vital education is to the success of our community. Through raising teachers' pay and benefits, promoting more STEM courses and careers, incentivizing career and technical training, and fighting for adequate public school funding, Congress can create a more equitable and beneficial education system for our communities and help grow our economies.
Environment
Jennifer believes we need to be good stewards of the environment and that we must protect our land, air, and water for our children and future generations. Climate change and sea level rise are real threats to Virginia and our nation, and Jennifer knows we must take active steps to address them. From the state Senate to Congress, she has been a strong advocate for renewable energy and our environment.
As a strong defender of the environment, Jennifer takes pride in earning numerous awards from major environmental groups, including the "Environmental Freedom" Award from Sierra Club Virginia and the "Legislative Hero" Award from the Virginia League of Conservation Voters. She is honored to hold an endorsement from the League of Conservation Voters Action Fund.
In Congress, Jennifer continues to protect the public's health and safety through prioritizing pro-environment legislation and her work on the Science, Space, and Technology committee.
Climate
In Congress, Jennifer has and will continue to stand firm against climate threats. She has been vocal in her support of the scientific evidence laid out in the Fourth National Climate Assessment, which displays the dire, man-made consequences facing our nation. Taking action, Jennifer co-sponsored and voted to pass the Climate Action Now Act to fight the withdrawal from the Paris Climate Agreement and advocate for the nation to move toward meeting important greenhouse gas emissions reduction goals.
Protecting Public Health and Environmental Health
Jennifer recognizes the direct correlation between safe environmental standards and protecting public health. To protect our students and teachers, she has cosponsored legislation to closely test the drinking water in schools and day care facilities for lead. Jennifer also was proud to be a cosponsor of the 100% Clean Economy Act of 2019 that aimed to set a national goal of reducing greenhouse gas pollution and improving our nation's air quality.
Waterways and Offshore Drilling
Jennifer voted in favor of federal legislation to protect public health through the removal of harmful chemicals in our waterways and ensuring our drinking water safety is closely regulated. She has also helped pass bills in the House of Representatives to block dangerous offshore drilling efforts and protect Virginia coastlines, as well as those around the nation, from oil and gas development. Her efforts have included placing pressure, in coordination with the Virginia House delegation, on the U.S. Department of the Interior to be continuously attentive to Virginia's coastline needs.
Gun Violence Prevention
Jennifer is a strong advocate for gun violence prevention and has consistently fought for common sense legislation to keep our communities safe while also respecting the rights of responsible gun owners.
In the State Senate, she championed and voted for bills that would establish universal background checks and close the gun show loophole, ban bump stocks, mandate the reporting of lost and stolen firearms, and keep firearms out of the hands of domestic abusers and those convicted of stalking. She also fought against legislation that would loosen restrictions on who can obtain concealed carry permits.
In Congress, Jennifer continues to support legislation that expands mandatory background checks on gun purchases, closes loopholes that allow criminals to purchase firearms, establishes a ban on sales of military-style assault weapons and high-capacity magazines, and allows the federal government to study gun violence as a public health issue.
Jennifer believes that there must be swift action to address gun violence in the United States. She was a proud cosponsor of the Assault Weapons Ban of 2019 and in response to the tragic 2019 mass shooting in Virginia Beach, Jennifer introduced the Empowering Law Enforcement for Safer Firearm Transfers Act. The legislation aimed to enable law enforcement to block the sale or transfer of any weapon regulated under the National Firearms Act (NFA), including silencers, an accessory used in the Virginia Beach shooting.
Taking a historic first step in pursuit of a bold gun safety agenda, Jennifer voted to pass the Bipartisan Background Checks Act of 2019. The legislation works to end the epidemic of gun violence that has terrorized our schools, our places of worship, and countless other public spaces.
To identify and report suspicious or illegal financial activity related to firearms, Jennifer introduced the Gun Violence Prevention Through Financial Intelligence Act, an Everytown for Gun Safety supported piece of legislation. The bill embodies her pursuit of using financial intelligence as an effective tool to combat gun violence in America.
She is proud to be endorsed by Everytown for Gun Safety and Giffords.
Healthcare
Jennifer believes that access to affordable health care is a right for all Americans and has made health care her top priority in Congress. She feels that Congress needs to stop playing politics with Americans' access to care and work for bipartisan solutions to problems within our current healthcare system.
In Virginia, she has been a champion for mental health reform and combating the heroin and opioid crisis. She has been a passionate advocate for a woman's right to make her own health care decisions and to more easily access reproductive, family planning, and contraception services. While in the State Senate, she fought alongside her fellow Democrats to expand Medicaid to more than 400,000 hardworking Virginians and bring over $10 billion back to Virginia's economy. She continues the fight for Virginia's access to health care in Congress.
Prescription Drug Prices
In Congress, Jennifer has continued to fight to lower the cost of prescription drugs and level the playing field for American patients who are paying more for their medicines than patients in other countries. Jennifer was proud to vote in 2019 for the Elijah E. Cummings Lower Drug Costs Now Act in pursuit of this mission and to place a cap on Americans' annual out-of-pocket costs for prescription drugs.
Jennifer works tirelessly to uphold her promise to protect healthcare for Virginians. In Congress, she supports common sense legislation to lower healthcare and prescription drug costs. She voted in favor of the Strengthening Health Care and Lowering Prescription Drug Costs Act, which included three bills to lower prescription drug costs by helping lower-priced generic drugs get to market faster.
Fair Insurance Practices
Jennifer believes that Congress needs to protect coverage for those with preexisting conditions, eliminate lifetime caps, and ensure that access to insurance is equitable in our society. Fair access to healthcare includes its affordability. Jennifer was proud to sponsor the Health Savings For Families Act of 2019 to give families flexibility in saving money for health care. The bipartisan bill focused on allowing couples to save and spend in a personalized way that was most affordable and easy for them.
While supporting important legislation that helps lower healthcare and prescription drug costs, Jennifer has worked to further expand these protections for Americans. Jennifer's first amendment to the Strengthening Health Care and Lowering Prescription Drug Costs Act added findings in the bill's text to fight against the expansion of the sale and marketing of junk insurance plans which weaken protections for the millions of Americans with pre-existing health conditions and for families who have children with complex medical needs or disabilities. Her other amendment examined health insurance enrollment and the cost of coverage on the individual market. This bill included four measures to reinforce protections for people with pre-existing conditions and expand enrollment in quality, affordable coverage to more Americans.
Adolescent and Child Mental Health
Jennifer has continuously prioritized the mental and emotional health of Americans. In Congress, she proudly has led a push for additional federal funding that will improve the pipeline for school-based mental health professionals. These resources and expanded support would help combat bullying and suicide rates among our youth.
Protecting the Affordable Care Act and Strengthening Medicare and Medicaid
A vocal advocate against President Trump's lawsuit to repeal the Affordable Care Act (ACA), on her first day in Congress Jennifer joined her colleagues in authorizing the general counsel of the House of Representatives to enter the legal battle over the ACA. She believes that repealing the ACA could result in over 20 million Americans losing healthcare coverage. In defense against this devastation, she voted and helped pass a House resolution condemning the Trump Administration's legal campaign to take away Americans' healthcare and vocalized support for the Protecting Pre-Existing Conditions and Making Health Care More Affordable Act of 2019.
Jennifer has continuously worked to close major gaps in Medicaid coverage, including those for beneficiaries living in nursing facilities. As the sponsor of the Personal Needs Allowance (PNA) Modernization Act, Jennifer fought to align the PNA with today's economic realities and protect as well as expand the financial freedoms of our seniors and disabled Americans.
Heroin and Opioid Crisis
The heroin and opioid epidemic has ravaged Virginia and our nation, as the number of deaths caused by drug overdoses now far exceeds deaths caused by motor vehicle accidents and by firearms each year.
As a State Senator, Jennifer served on the Governor's Task Force on Prescription Drug and Heroin Abuse, and worked to change how doctors prescribe opioids, as well as to improve access to treatment for addiction and overdoses. She patroned and passed bills to improve Virginia's prescription monitoring program, helped get the lifesaving overdose-reversal drug Narcan into the hands of more people, and allowed Child Protective Services to help substance-exposed newborns and their mothers gain access to more resources to get and stay clean. She also supported and advocated for Drug Courts, Virginia's Good Samaritan law, and laws that allow police and prosecutors to pursue charges against predatory drug dealers.
In Congress, Jennifer has continued to work to secure funding for substance use prevention and treatment, to stem the overprescribing of dangerous opioids, and to ensure that all Americans have access to affordable healthcare, including treatment services.
Jennifer has been fighting hard in Congress as an advocate for addiction prevention and recovery efforts. She is a founding member of the bipartisan Freshmen Working Group on Addiction and focuses on legislation that is aimed at saving lives. In July 2019, she introduced, and passed in the U.S. House of Representatives, the bipartisan Expanding Findings for Federal Opioid Research and Treatment (EFFORT) Act. This bill was widely supported by the scientific community studying addiction and would direct the National Science Foundation to expand research on opioid addiction. Jennifer understands that addiction is an illness that impacts too many families in Virginia's 10th Congressional District. She is working in Congress to listen and learn from her constituents and move toward productive and concrete actions to stop the cycle of addiction.
Immigration
America is a nation of immigrants, and Jennifer's family is among those who came here seeking freedom, safety, and opportunity.
As State Senator, Jennifer consistently voted against and spoke out against Republican attempts to stigmatize immigrants, including their anti-Sharia legislation, the so-called "sanctuary cities" bills, and legislation that would have required Virginia to track and report on the location of refugees who resettle here.
Jennifer believes Congress needs to pass comprehensive immigration reform that includes a pathway to citizenship for immigrant families, protects DREAMers and their futures, prioritizes the deportation of violent criminals over status offenders, shuts down inhumane private detention centers, and ensures money that this administration would spend on building a wall instead be spent on securing and modernizing our borders and defending national security.
In Congress, Jennifer has advocated to protect Dreamers and ensure a fair pathway to citizenship. She voted to pass the bipartisan American Dream and Promise Act of 2019, which would offer a path to citizenship for up to 2.5 million immigrants who have spent much of their lives in the United States.
Jobs and the Economy
Jennifer believes we need to create an economy that works for everyone, not just those at the top.
In the State Senate, she voted in favor of several measures that would raise the minimum wage, and introduced legislation that would ensure women doing the same job as men receive equal pay and employment benefits. She also introduced legislation that would have established Paid Medical Leave in Virginia.
As a member of the Financial Services committee, Jennifer has been at the forefront of Congressional economic policy, holding the Trump administration and Wall Street accountable to the American people.
Workforce Development and Equality
Jennifer believes that making investments in our workforce is a key to growing our economy. As our state and our nation evolve from an industrial to a technology-based economy, our workers must be prepared for the jobs of the future, not those of the past. Jennifer supports increased investments in career and vocational training, and retraining for those who have been displaced from the workforce.
Too often, wages have not kept pace with costs and the increased use of low-bid or unrealistic contracts has resulted in an American workforce doing more work for less pay. Jennifer supports increasing wages and salaries, establishing paid family and medical leave programs nationwide, revitalizing America's middle-class, protecting and expanding workers' rights, making affordable housing more accessible to Americans, reining in Wall Street, and supporting America's small businesses and entrepreneurs.
Equal pay for equal work is a critical aspect of Jennifer's ideal economy. She was proud to vote in favor of the Paycheck Fairness Act to strengthen and close loopholes in the 1963 Equal Pay Act and help ensure women are being paid fairly for their work.
Jennifer remains a strong advocate for the more than 35,000 federal employees in her district. She was a vocal fighter for the inclusion of paid parental leave for all federal employees in the Fiscal Year 2020 National Defense Authorization Act. She also voted for the measure and was proud to have her amendment to support military intelligence members transition into jobs in the public sector included and passed with the final legislation.
Fueling Our Economy through the COVID-19 Crisis
As the nation faces new challenges from the COVID-19 pandemic, Jennifer has continued in fighting for these economic priorities. In voting to pass the bipartisan CARES Act, she helped ensure wage, salary, and benefit security for more than two million air industry workers, $339.8 billion for state and local funding, $3.5 billion for child care assistance for frontline workers and billions more to boost other key parts of our economy, such as small businesses and public schools. Jennifer also voted for the bipartisan HEROES Act, funding our public health response and providing economic assistance for American families. It aims to provide $12 billion in state funding for the people of Virginia, in addition to over $1 billion in urgently needed funding for localities in Virginia's 10th Congressional District. During this time, Jennifer stands with labor and in the fight to ensure worker protection through personal protective equipment allocation, hazard pay, and proper leave allowances.
As an advocate for the 13,447 small businesses in her district, Jennifer spent many days calling small businesses owners during the COVID-19 crisis and sent hundreds of loan and grant support letters for those businesses to the Small Business Administration. After passage of the Paycheck Protection Program (PPP), she raised the alarm to the SBA regarding the uneven and problematic disbursement of PPP and Economic Injury Disaster Loans. When the Trump administration failed to publicly disclose information over the $500 million loan disbursements, Jennifer called for and helped secure more transparency and accountability from the Treasury and SBA. She understands her responsibility to small businesses and has remained in constant contact with lending institutions to ensure adequate assistance is provided.
LGBTQ Rights
Jennifer has worked hard to promote fairness and equal opportunity for all Virginians, including our lesbian, gay, bisexual, and transgender community.
In the General Assembly, she repeatedly championed legislation to ban discrimination based on sexual orientation and gender identity in housing, and cosponsored legislation that would prohibit discrimination in public employment. She also supported bills that would remove the same-sex marriage ban in the Virginia Constitution, expand Virginia's hate crimes statute to include the LGBTQ community, end conversion therapy, and allow localities and school boards to establish their own non-discrimination policies. She opposed harmful Republican legislation that would have allowed government officials to refuse to marry same-sex couples, establish a Virginia version of the "bathroom bill," and numerous other attempts to treat the LGBTQ community as second-class citizens.
A proud member of the Congressional LGBTQ Equality Caucus and the Transgender Equality Task Force, Jennifer continues to be a strong advocate for the LGBTQ community. She supports legislation in Congress to expand anti-discrimination statutes, fight against bullying of LGBTQ youth, and other initiatives to make our country more inclusive and equal for everyone. In 2019, Jennifer voted to pass the Equality Act that would provide full protections guaranteed by the landmark Civil Rights Act of 1964 to LGBTQ Americans.
She also introduced the Ensuring Equal Access to Shelter Act. This legislation served to ensure access to shelter for transgender Americans by blocking a discriminatory rule proposed by the Department of Housing and Urban Development that would allow shelters and programs to discriminate against transgender people seeking access to housing.
Jennifer voted in favor of House Resolution 124 to reject the Trump-Pence Administration's transgender military ban and remains committed to stand up for equal rights on all fronts.
Protecting our Children
Keeping Virginia's children safe has always been a top priority for Jennifer, from her time as a prosecutor and court-appointed legal advocate for children, to her role as a State Senator, and as a member of Congress.
In the State Senate, Jennifer passed legislation that made it easier for local law enforcement to prosecute child predators both online and in our communities. She also wrote a new law that required daycares and assisted living facilities in Virginia to use fingerprint-based background checks on their employees when they are being hired, making daycares safer by ensuring criminals are less likely to slip through the screening process.
In Congress, Jennifer continues to promote policies that keep our children safe, which includes keeping guns out of our schools, reducing children's access to firearms, and ensuring safe health standards in daycare and education facilities, as well as protecting children from acts of domestic violence.
Supporting our Veterans
From her time in the State Senate, on the Board of Veterans Services, and in Congress, Jennifer has fought for Virginia's veterans and their families. In the state Senate, Jennifer supported measures that increase resources for mental health services for active duty and retired military, expanded veteran entrepreneurship programs, eradicated veteran homelessness in Virginia, made it easier for service members to vote overseas, and lowered tuition and fees while expanding veterans' resources on community college campuses.
Jennifer believes we should never send our men and women into war without ensuring the care and resources they and their families need is in place when they return home. In Congress, Jennifer continues to be an advocate for our active duty military, veterans, and their families. She supports establishing veterans courts across the country, expanding access to healthcare and mental health services, fully funding and reforming the VA, and providing college, training, and workforce development programs so our veterans and their spouses can obtain good paying jobs.
Taking action, Jennifer introduced the bipartisan Yellow Ribbon for Overseas Education Act, which would remove barriers that prohibit student veterans from using the Department of Veterans Affairs Yellow Ribbon Program to attend overseas colleges and universities. She also cosponsored the Veterans Treatment Court Coordination Act to establish a program within the Department of Justice to provide grants, training, and technical assistance to help state, local, and tribal governments develop and maintain veterans treatment courts.
Advocating on behalf of veterans and their families, Jennifer voted for the bipartisan Veterans' Access to Child Care Act which would make the VA's Child Care Pilot Program permanent and expand the program so veterans have a convenient, cost-free child care option during VA medical appointments.
Transportation and Infrastructure
Jennifer knows traffic and transportation are major concerns across Northern Virginia. She has a long history of focusing on transportation solutions.
As a member of the Northern Virginia Transportation Commission, Jennifer worked to bring resources to her district to relieve congestion, fix problems with Metro, and advocate for smart growth in Loudoun and Fairfax counties. In the State Senate, she introduced legislation that would give localities more control over, and funding for transportation projects in their jurisdictions. She opposed tolls on I-66 and repeatedly carried legislation to reduce the tolls on the Dulles Greenway.
In Congress, her focus on relieving transportation congestion has remained a priority.
Infrastructure Investment
Jennifer knows that America needs to rebuild our crumbling infrastructure. She supports a full-scale investment in new green infrastructure that will create millions of good paying jobs.
She believes this investment should include updating and expanding our roads, bridges, public transit, airports, and rail lines. She believes Congress should also invest in infrastructure that will help build a clean energy future, expand the availability of high-speed broadband, and fix and modernize our electric grid and water systems.
In 2019, Jennifer not only voted to pass the Save the Internet Act, a bipartisan bill to restore net neutrality protections, but she also included an amendment to prioritize universal broadband access. In order to expand access to high speed broadband internet for her district and others, this amendment demanded better data collection on what providers are servicing which areas, in order to display who has access and who does not.
WMATA and Metro
Jennifer believes, "A world-class transit system will encourage job creation, reduce congestion and pollution, and promote equity in Northern Virginia."
A strong advocate for VA-10, in 2019 Jennifer brought her district-specific transportation and infrastructure priorities to the House Committee on Transportation and Infrastructure. In her letter, Jennifer stressed VA-10 as a hub of the region whose transportation improvement would help spur smart growth across all of Northern Virginia and greater Washington D.C. Her priorities included dedicated federal funding for WMATA, reauthorizing and increasing funds for the Federal Fixing America's Surface Transportation Act, I-81, U.S. Route 15, and U.S. Route 11 improvements, as well as construction of the Northern Collector Road for U.S. Route 50.
Working with her National Capital House Congressional Delegation colleagues, Jennifer also supported the reintroduction of the Metro Accountability and Investment Act that would reauthorize federal investment and funds to the Washington Metropolitan Transit Authority and bring safe, reliable, and operating cost efficient standards and maintenance to Metro.
Jennifer succeeded in fully funding the WMATA at $150 million by including the demand in two bipartisan minibus appropriations packages passed to avoid a government shutdown ahead of Fiscal Year 2020.
Voting Rights
The right to vote is one of the most basic tenets of our democracy, and Jennifer believes that we need to make it easier, not harder, for people to vote. In the State Senate, she sponsored and voted for legislation to end gerrymandering, allow easier access to the polls, expand absentee voting options, and add more options for the acceptable forms of voter identification. Jennifer has kept her promise to uphold these values while serving in the U.S. House of Representatives.
In Congress, Jennifer has fought against attempts to suppress access to the ballot box. She has remained in opposition to voter suppression tactics by Republicans and has consistently spoken out against the Republican myth of extensive voter fraud. Instead, she has focused on expanding access. To restore the strength of the Voting Rights Act and combat voter discrimination, Jennifer voted to pass the Voting Rights Advancement Act in 2019 to help ensure that every American has fair and equal access to the ballot box.
Jennifer believes that securing America's elections is protecting America's democracy. In Congress, she voted to pass the Securing America's Federal Elections (SAFE) Act of 2019, an election security bill that aimed to help update our nation's voting systems and bring American election security into the 21st century. In response to Russian-sponsored hacking of America's 2016 election cycle, Jennifer remains an adamant supporter of sanctioning Russia for its interference and taking active measures to dissuade future attempts to tamper with our electoral process.
Jennifer is committed to remaining an advocate in Congress for ending racial and partisan gerrymandering, expanding early voting, making Election Day a federal holiday, and reforming our broken campaign finance system that benefits special interests at the expense of normal citizens.
Women's Rights
Jennifer is a strong advocate for women's rights. She believes women's health care decisions should be made between a woman and her doctor, and has continuously fought to keep government out of those decisions. In the State Senate, Jennifer fought against the Republicans' undue restrictions on abortion, championing legislation that would remove unconstitutional barriers to access like unnecessary waiting periods and TRAP laws targeting women's health clinics.
In the State Senate, Jennifer created several new laws that have expanded women's rights in Virginia. She wrote and passed a law that finally gave mothers the right to breastfeed in public. She created a landmark law that allows victims of revenge porn and surreptitious photos to sue their perpetrator for damages, and sponsored a bill to ensure women must not only receive equal pay but also equal benefits without being fired for asking about salaries.
Jennifer supported Virginia's efforts to ratify the Equal Rights Amendment in the U.S. Constitution while in the State Senate, and in Congress she urged her Virginia colleagues to hold a vote on the subject. She was also an advocate in Congress and voted to pass a House Resolution to eliminate the deadline for ratification. Jennfier was overjoyed to see Virginia's General Assembly finally succeed in ratifying the Equal Rights Amendment in January 2020, and to serve as Speaker pro Tempore during floor debate on the ERA extension on the House floor.
In Congress, Jennifer continues to be a true advocate for women. She supports legislation that expands women's access to quality, affordable healthcare, family planning services, and contraception, establishes paid family and medical leave programs, ends violence against women, and promotes women's involvement in STEM and political fields.
In 2019, she fought for women's financial security and voted to pass the Paycheck Fairness Act in the House of Representatives, legislation that would strengthen and close loopholes in the 1963 Equal Pay Act, including providing remedies for women who are not being paid equal pay for equal work. Jennifer continues to advocate for eliminating the wage gap that hurts women and their families across our country and disproportionately impacts women of color.
Jennifer is proud to have the support of leading women's advocacy groups such as EMILY's List, NARAL, National Organization for Women, and Planned Parenthood. She was humbled in 2019 to also receive the annual Hope Award from Calvary Women's Services for her decades of work to end domestic violence.
Share This Page