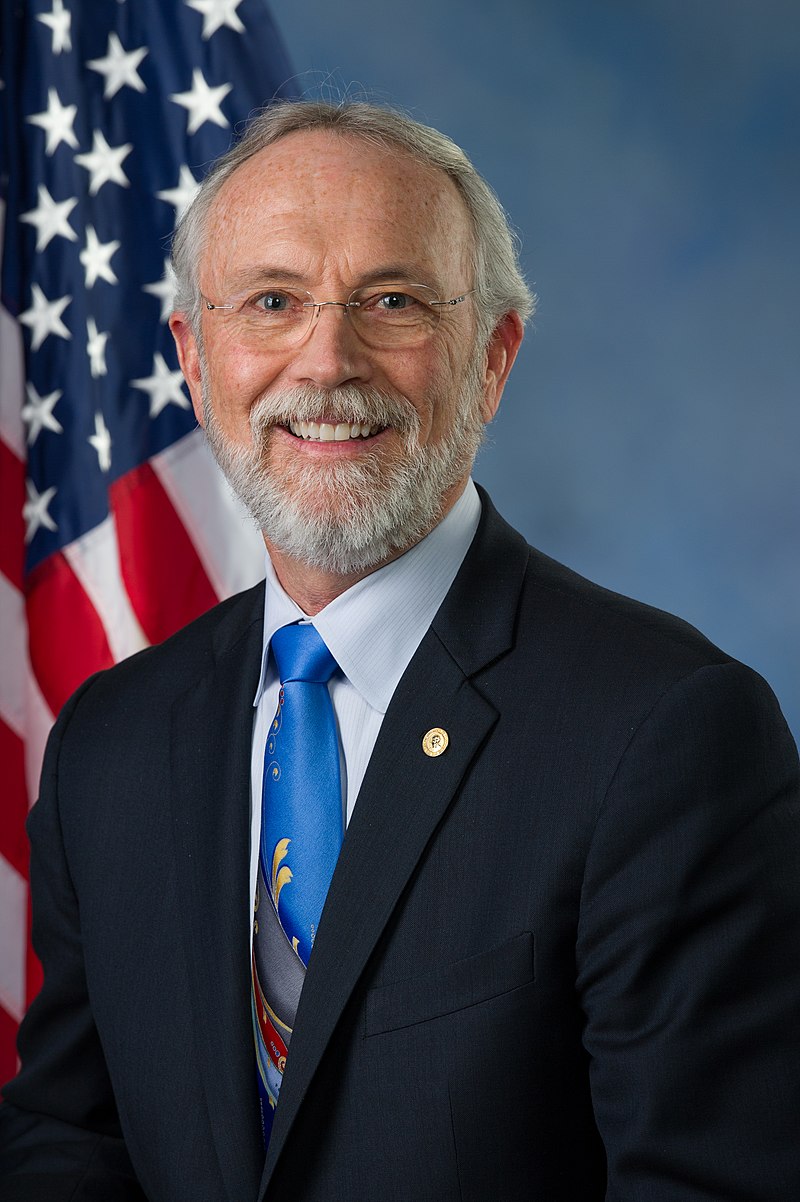 congress Dan Newhouse Contact information
Here you will find contact information for congress Dan Newhouse, including email address, phone number, and mailing address.
Contact Representative Dan Newhouse
Daniel Milton Newhouse is an American politician and agricultural scientist from Washington, currently serving as the U.S. Representative for Washington's 4th congressional district.
Dan Newhouse for congress
On This Page
A 3rd generation Yakima Valley farmer, small businessman and conservative Republican, Dan Newhouse gets results for Central Washington.
Dan is a leading conservative voice for Central Washington and our rural communities. Dan has consistently received "A" ratings from the National Rifle Association and Susan B. Anthony List, a leading pro-life organization.
The Washington State Fraternal Order of Police wrote a letter thanking Dan for his support by saying, "Thank you for always supporting the men and women that put their lives on the line every day to protect and serve within the communities they live in."
Dan delivered for small businesses by championing PPP funds to help Washington small businesses stay open during the pandemic. Dan delivered for our rural communities by expanding access to telehealth and broadband internet. Dan has consistently received the endorsement of the National Federation of Independent Business for being a Guardian of Small Business.
Dan is committed to holding President Biden, Governor Inslee, the Radical Left accountable to the American people and our values to stop socialism.
Dan is running for Congress to keep the American dream alive for generations to come. He has a strong proven leader who gets results and holds Washington, D.C. accountable.
Dan has two adult children, Jensena and Devon. The Newhouse family operates an 850-acre farm near Sunnyside where they grow hops for local breweries, grapes for local wineries, tree fruit, and alfalfa.
Dan has a Bachelor of Science degree in Agricultural Economics from Washington State University and is a graduate of the Washington Agriculture and Forestry Leadership Program.
Representative Dan Newhouse is a lifelong resident of Central Washington and is honored to represent the 4th District in Congress. A third-generation Yakima Valley farmer, Dan brings real-world experience to Congress as a businessman and former state legislator ready to work hard in support of conservative solutions that encourage job creation and economic opportunity in Central Washington. Dan understands that looking out for taxpayers means that Congress must stay on budget and make the government work efficiently to fulfill its responsibilities.
Dan serves on the Appropriations Committee, which exercises jurisdiction on critical legislative issues for the 4th District.
Dan served four terms as a legislator in the Washington State House of Representatives, representing the 15th Legislative District from 2003 to 2009. In the Legislature, Dan earned a reputation as a principled conservative willing to work with colleagues to support policies that foster economic growth.
From 2009 to 2013, Dan served as Director of Washington State's Department of Agriculture, where he listened to the concerns of Washington farmers and promoted the state's agricultural resources.
Dan attended Washington State University, where he earned a Bachelor of Science degree in Agricultural Economics. Dan is also a graduate of the Washington Agriculture and Forestry Leadership Program.
Dan lives in Sunnyside with his wife, Joan. He has two adult children: Jensena, Devon and his wife Halley. The Newhouse family continues to operate an 850-acre farm where they grow hops, tree fruit and grapes.
HANFORD
The Hanford nuclear site played an important part in ending WWII and winning the Cold War. However, the issue of cleanup of the Hanford Site has long concerned Central Washington. Dan Newhouse understands the gravity of cleaning up the nuclear site at Hanford to protect Central Washington's land and its people. Newhouse supports the developments made in the Hanford vitrification plant, which when completed, will treat radioactive waste at Hanford.
Dan Newhouse continues to support improving access to resources for first responders who protect Washingtonians from potential catastrophes. Dan Newhouse believes that the government has both a moral and legal obligation to safely clean up the site and will not rest until this project is completed.
PROMOTING STRONG AGRICULTURE
Dan Newhouse understands the importance of agriculture for families, jobs, and trade in Central Washington. As a farmer, Newhouse considers himself a conservationist. He has a great deal of respect and appreciation for the environment, with interest in protecting Washington's natural heritage. He advocates that it is Congress' duty to ensure that public land management promotes economic development, without burdensome regulations.
He is a proponent of opening international markets and reducing trade barriers to strive towards expansion and exportation opportunities for the area's economic future. Additionally, Newhouse wishes to increase water storage capacity and end the "death tax." Mainly, Newhouse advocates for policies that promote agricultural and economic opportunities.
STOPPING SOCIALISM & SUPPORTING THE MIDDLE CLASS
The Radical Left has hijacked the Democrat party and has made Socialism their guiding economic doctrine. Dan Newhouse is leading the effort against the Radical Left's attempt to destroy our jobs, raise our taxes, and destroy our small and local businesses.
Dan Newhouse will oppose Biden's tax increases on working families and he strongly opposes Inslee's and the Washington Democrat's new state tax.
STOPPING ILLEGAL IMMIGRATION
Without strong borders and enforceable laws, the Radical Left will transform our country's culture and value system. Dan Newhouse wants to defund all sanctuary cities, fully secure our border, build a wall on the southern border, and fix our dangerous immigration system.
STOPPING BIDEN'S GUN GRAB
Dan Newhouse has an A rating from the National Rifle Association, and will fight to stop all of Biden's unconstitutional gun grabs, national registries, and red flag laws.
DEFENDING THE UNBORN
Dan Newhouse has an A rating from the leading pro-life group, the Susan B. Anthony List. Dan Newhouse is 100% pro-life and will defend the unborn.
DEFENDING OUR AMERICAN VALUES
The Radical Left and the mainstream news media are doing everything they can to destroy our country, our values, and our God-given rights. Dan Newhouse is working tirelessly to defend our American Values from the Radical Left who seeks to transform our country. Dan stands strong against the far-left efforts to pack the U.S. Supreme Court and add Washington, D.C. as a state.
PROTECTING SENIORS
Our country must honor its promises made to our senior citizens. When Washingtonians retire, they should be able to do so with peace of mind and stability. Dan Newhouse believes it is our duty to preserve Medicare and Social Security for current and future generations. These are systems that hardworking Washingtonians have paid into their entire working lives, and they should know that they will be there when they need them most.
Dan also prioritizes making these systems financially soluble. He opposes wasteful government spending that, in effect, adds to the deficits that both Social Security and Medicare are running.
STANDING STRONG FOR VETERANS
Dan Newhouse believes we have an obligation to serve those who dedicated their lives to protecting our nation and our freedoms. Failing care at the Department of Veterans Affairs (VA) is unacceptable. Dan supports reforming the VA and holding its employees accountable in order to secure the best care for our Veterans.
Share This Page